Pink Says She Is 'Failing Beautifully' at Motherhood and We Totally Get It!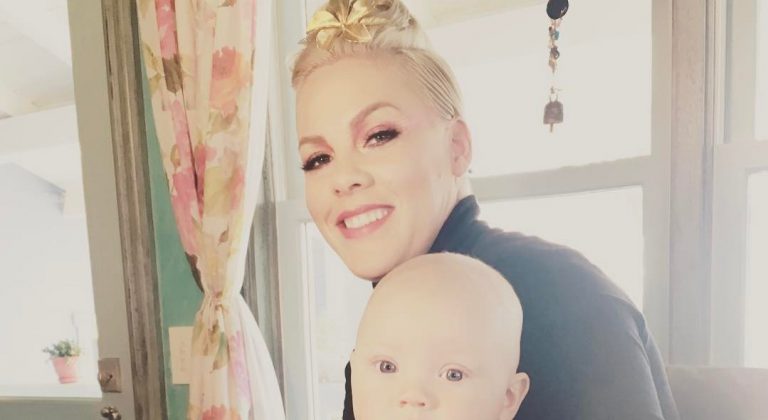 Pink Says She Is 'Failing Beautifully' at Motherhood and We Totally Get It!
Can celebrity mothers be spirit animals too? Is that a thing?
Pink has once again proven that she is all of us at some point by admitting that she is 'failing beautifully' at this crazy gorgeous gig called motherhood.
I've never loved this woman more than I do right now. She gets it!
The singer/songwriter and mother of two took to Instagram to share a few snaps describing her life as a mum to six-year-old Willow Sage and 6-month old Jameson Moon that she shares with hubby Carey Hart.
She shared a photo of herself looking into the camera while her daughter rides her bike behind her, writing: "Yeah my kid rides her bike inside. Without clothes. And helmets. While I ignore her and look at my phone."
She also captioned the candid image: #failingbeautifully #loveinthebigapplein2017
Other mums commented that this is pretty much par for the course in their families too.
"She is fed, has a roof over her head, and parents who love her….kids need to be themselves and know it's ok, good job Mom!," wrote one fan.
"…mine took her clothes off in the fruit and veg aisle in the market and ran off… You are my idol," another wrote.
In another snap shared recently, Pink revealed her son's multitasking skills as he played with her makeup brushes while she was breastfeeding him and having her hair done.
Plus there was this little gem that all mothers of young children can relate to…
"Babe, Mamas just gonna take a quick nap here while this iPad babysits you" she captioned her photo. Pink included the hashtag #whatchagotformeinstagrampolice too, no doubt pre-empting a barrage of negative comments.
She also shared this adorable pic of Jameson. Completely unrelated to the topic of this article but we just couldn't resist and had to show you his scrumptious little face.
Keep the candid family snaps coming, Pink!
Source: Instagram/Pink