Pink Wrote A Song For Celine Dion After Her Husband Rene Angelil Died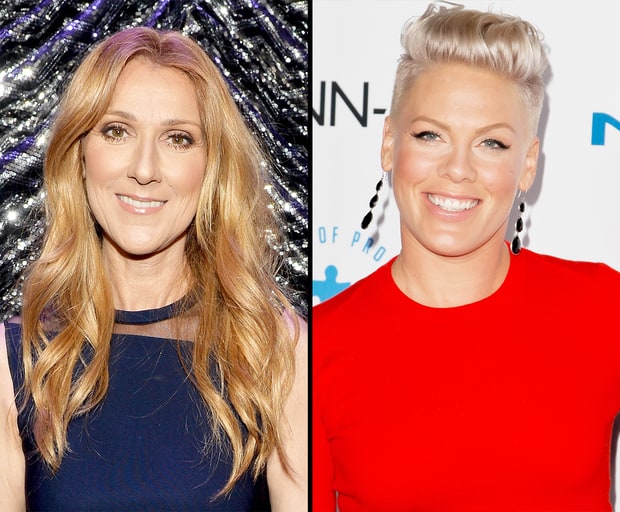 Celine Dion is continuing to make music following her heartbreak after the death of husband Rene Angelil in January this year.
During rehearsals for her concert at the AccorHotels Arena in Paris, Celine exclusively revealed that Pink wrote a song for her, in honor of her husband.
"I'm already starting to work on an English album," Celine,48 said. Although she is keeping many of the details secret she did reveal one very special addition to the album- "Pink wrote me a song. It's called Recovering."
"She is phenomenal. I love her for her talent, for her strength, for her focus, the person she is," Celine said of the 36-year-old singer. "At the Billboard Music Awards when I saw her, I said, 'For you to take the time to really write a song, to give me a tool, a piece of luggage to help me to move forward to walk to keep going…"
Celine has opened up about the support her and have given her following her husband's death. Angelil died on Jan. 14 after battling throat cancer for several years. He was 73 years old.
Photos via Google images