'Pitch Perfect' Stars Anna Camp And Skylar Astin Are Married!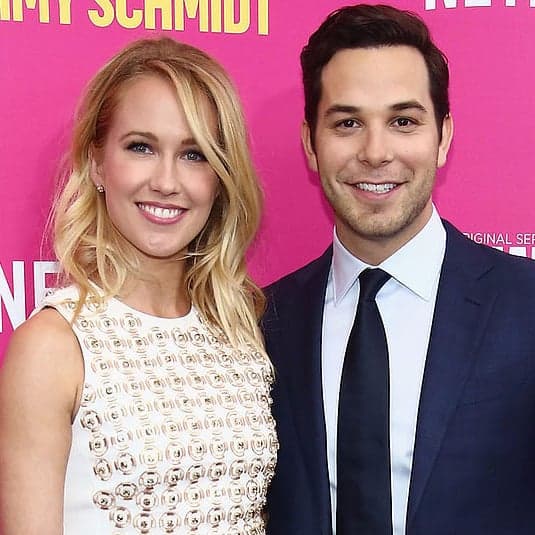 Congratulations are in order for the stars of Pitch Perfect Anna Camp and Skylar Astin, with news the two have officially tied the knot!
The ceremony was held on Saturday and was attended by friends and family as well as their Pitch Perfect co-stars.
Anna shared her excitement of the impending nuptials by posting the following pic onto her Instagram account just hours before marrying Skylar.
Their co-stars also shared happy snaps of themselves as they made their way to the wedding.
Anna, 33 and Skylar, 28 have been dating since 2013 and got engaged in January this year. While the two  clearly hit it off there was a time when Anna was a bit sceptical about the whole relationship. Especially the age gap!
"He was dating somebody, and I had been through a divorce and he was like, "Do you want to go on a date?'" she said last year. "I remember thinking, Well, he's younger than me. He's five years younger. He's 26, and I'm 31. But I was like, 'You know what? OK! Let's do it, let's see.' He's literally my best friend."
And even though the pair have just gotten married, Anna says she's very eager to start a family!
"I'm really excited. I want to have kids," she said last month. "I'm ready to have a baby. I've worked a lot and I'm tired and I just want to stay and nest and be with Skylar and all that, which is something I'm really looking forward to."
Congratulations you two! You make a 'pitch-ure perfect' couple!
Photos: Instagram