Policeman Dancing with Concert Goers Sums up the Unity at One Love Manchester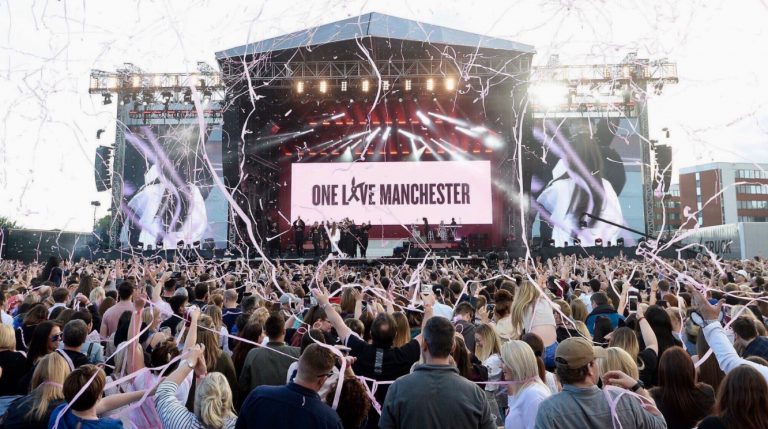 Policeman Dancing with Concert Goers Sums up the Unity at One Love Manchester
It has been a rough couple of weeks in the UK, but despite multiple terror attacks, people are continuing to stand united and spread the love, with 60,000 concert goers turning out for the One Love Manchester benefit concert.
The concert raised funds for those affected by the Manchester bombing, which saw 22 people killed and many more seriously injured when a bomb was detonated at an Ariana Grande concert at Manchester Arena last month.
There were concerns that the benefit concert would not go ahead after the London Bridge terror attack where another 7 people were killed and at least 48 injured. But the show went on and it has proven the strength, resilience and unity of the people of the United Kingdom.
One particular clip of a policeman holding hands with a group of concert goers and dancing around in a circle gave everyone the feels.
This policeman dancing with kids.
❤️#OneLoveManchester pic.twitter.com/CAXG3p0Rr1

— Amanda (@Pandamoanimum) June 4, 2017
The scene was filmed during one of Justin Bieber's songs, and did not go unnoticed by twitter.
British spirit captured in just six seconds. Damaged but not broken.

— Mike Sullivan (@MikeTheRelic) June 4, 2017
Bless his sweet heart.Human spirit & making kids feel safe.He would put his life down for them. Keep safe dear fellow & all the kids too

— Léonie (@needlenymph) June 4, 2017
Grande was joined at the three-hour gig by Bieber, Take That, Katy Perry, Little Mix, Robbie Williams, Coldplay and Black Eyed Peas.
Ariana shared a live stream of the concert on her Facebook page which has been watched more than 60 million times by people all over the world.
The pop star has raised more than $350,000 for the victims of the Manchester bombing through the streaming of her video on Facebook alone. There is much more good in the world than bad.
We send our love and best wishes to our friends in the UK.
Source: Twitter and Facebook