Pregnant Blac Chyna Poses Nude On the Cover of 'Paper' Magazine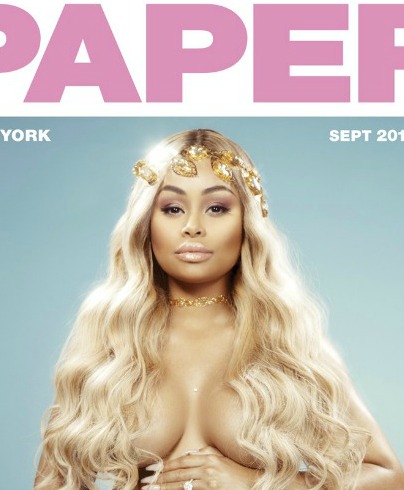 Blac Chyna is set to the break the internet just like Kim Kardashian did while posing on the cover of Paper magazine.
Rob Kardashian's pregnant fiancee is expecting their first child together in a few months and the 28 year old has now appeared nude on the cover of Paper Magazine, the same publication that Kim graced in 2014.
The September issue of Paper celebrates '1,000 Beautiful People' and shows Chyna holding her baby bump while wearing a gold jewel headband and natural makeup. Other celebs getting their own September covers include Naomi Campbell, Fergie, DJ Khaled and Chloe x.
"I don't do interviews, and I haven't spoken publicly in years," Chyna reveals in the publication.
She is set to share a lot more of her life as her upcoming E! docu-series Rob and Chyna will be debuting in Spring. It will follow the celebrity couple as they prepare for the impending birth of their first child together. Chyna is already mum to 3-year-old son King Cairo with Tyga, who is currently dating Kardashian's half-sister Kylie Jenner.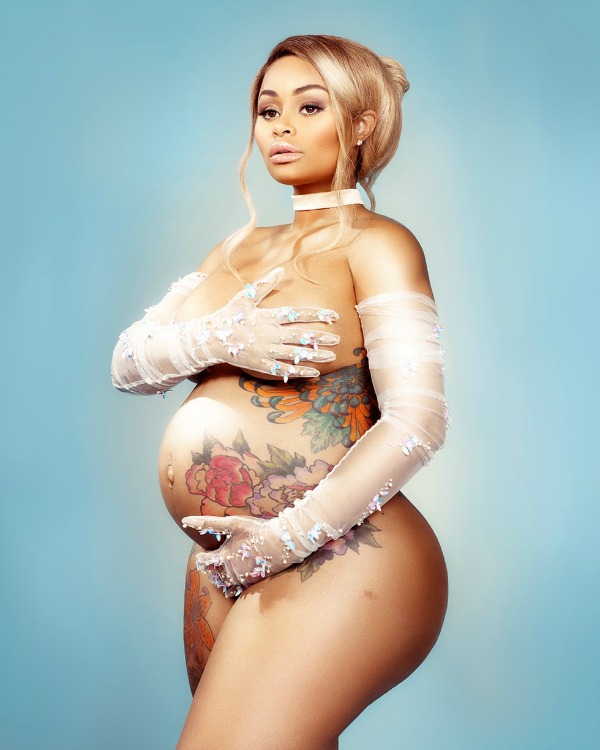 "I'm excited about fans getting to know me as a person and not as a thing or a face," Chyna said. "I'm funny and smart, and they'll see me as a mom with several businesses just keeping everything together. I'm looking forward to showing my relationship with Rob, our day to day, our struggles and what we're dealing with, positive and negative.
I hope when people think about Blac Chyna, they think of a mogul and entrepreneur, a mother and a bada** b***h," she added.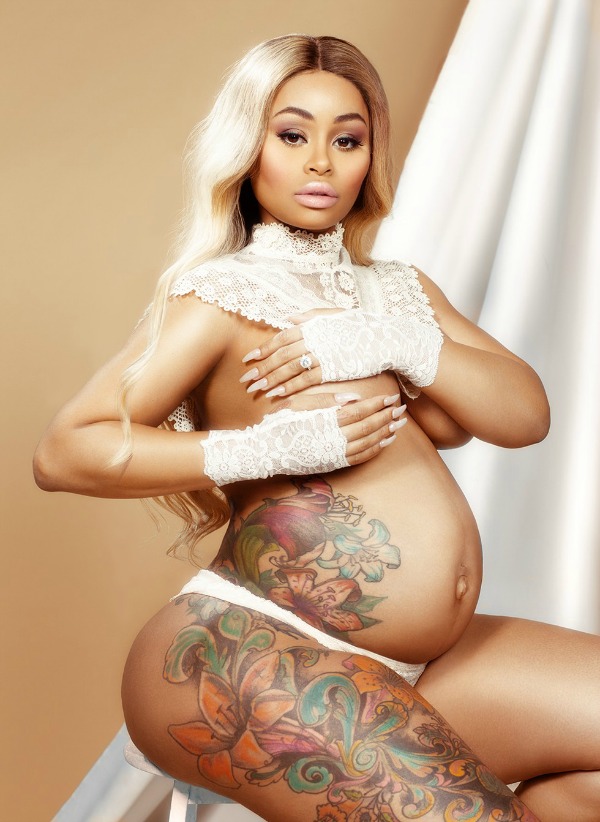 In the interview Chyna speaks about the double standards imposed on women and why she's standing her ground on the matter.
"Stripper, slut, ho, all these things people portray us as – we wanted to start a movement, because we're tired of this double standard where a guy can f*** 10 bitches and he's the man," Chyna said. "A woman does it and she's a ho, she's a slut. We wanted to push the barrier, to own it."
"You can say mean things about me, but it doesn't matter. We're still gonna do us," she adds. "So what if I was a stripper?"
Photos: Paper Magazine