Pregnant Katherine Heigl Cradles Her Growing Baby Bump!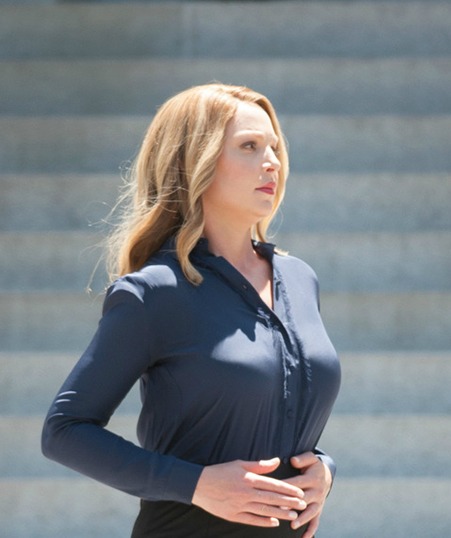 Actress Katherine Heigl was snapped on the set of her new show this week and she was positively glowing!
While on the set of her new legal drama show, Doubt, Katherine looked radiant in her blouse and pencil skirt. The actress, who having a baby boy in January, cradled her visible baby bump between scenes. It's great to see Katherine dressing for comfort while she's not filming and slipping on a pair of brown comfy slippers!
The 37 year old actress is pregnant with her and husband Josh Kelley's third child after they previously adopted daughters 7 year old Naleigh Moon and 4 year old Adalaide.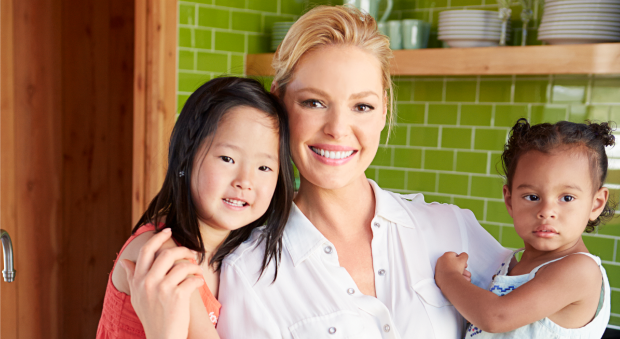 "We've known for a while that we wanted to add to our family and frankly didn't really care how we chose to do that," the actress said last month. "We were considering adoption again, fostering, or pregnancy if possible. Seeing as I have never been pregnant and as my OB/GYN reminded me last year, I'm of advanced maternal age, I wasn't sure pregnancy was even in the cards for us. Turns out it was very much in the cards!"
Photos: Google images