A Pregnant Marion Cotillard Who Is Accused Of Having An Affair With Brad Pitt Has Spoken Out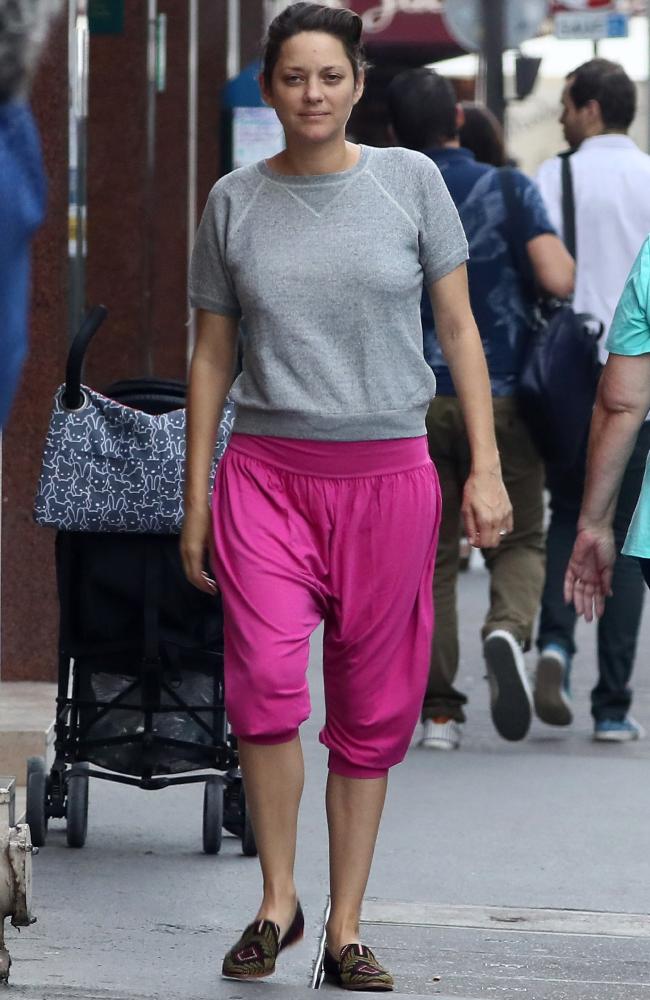 French actress Marion Cotillard, who found herself in the middle of Angelina Jolie and Brad Pitt's divorce, has spoken out for the first time about allegations she is the 'other woman.'
The New York Post reported that Jolie 41, filed for divorce from Pitt after a private investigator discovered there was something going on between Pitt and Cotillard as they filmed Allied in the UK.
The film's director, Robert Zemeckis was even quoted as saying that chemistry between the two stars (below) was "electric".
The 40-year-old star has now released the following statement, shutting down reports that she and her Allied co-star Brad Pitt had had an affair.
"This is going to be my first and only reaction to the whirlwind news that broke 24 hours ago and that I was swept up into. I am not used to commenting on things like this nor taking them seriously but as this situation is spiraling and affecting people I love, I have to speak up," she began.
"Firstly, many years ago, I met the man of my life, father of our son and of the baby we are expecting. He is my love, my best friend, the only one that I need. Secondly to those who have indicated that I am devastated, I am very well thank you. This crafted conversation isn't distressing. And to all the media and the haters who are quick to pass judgment, I sincerely wish you a swift recovery. Finally, I do very much wish that Angelina and Brad, both whom I deeply respect, will find peace in this very tumultuous moment. With all my love Marion"
Cotillard has dated French actor/director/writer Guillaume Canet since 2007 and is the father of her five-year-old son, Marcel.
"Marion and Guillaume are blissfully happy, and these kind of claims are not what Marion wants to be hearing," friends say. "Everyone in Paris is reporting that Marion is having another baby, and she looks absolutely blooming right now. She's said that all she wants to do is to enjoy some quality time with Guillaume and their boy. Claims that she's now cheating on Guillaume with Brad will leave her absolutely devastated. This doesn't sound like her at all."
Photos: Google images