Pregnant Meghan Edmonds King Jokes She's Already "Being Terrorised By Her Tot!"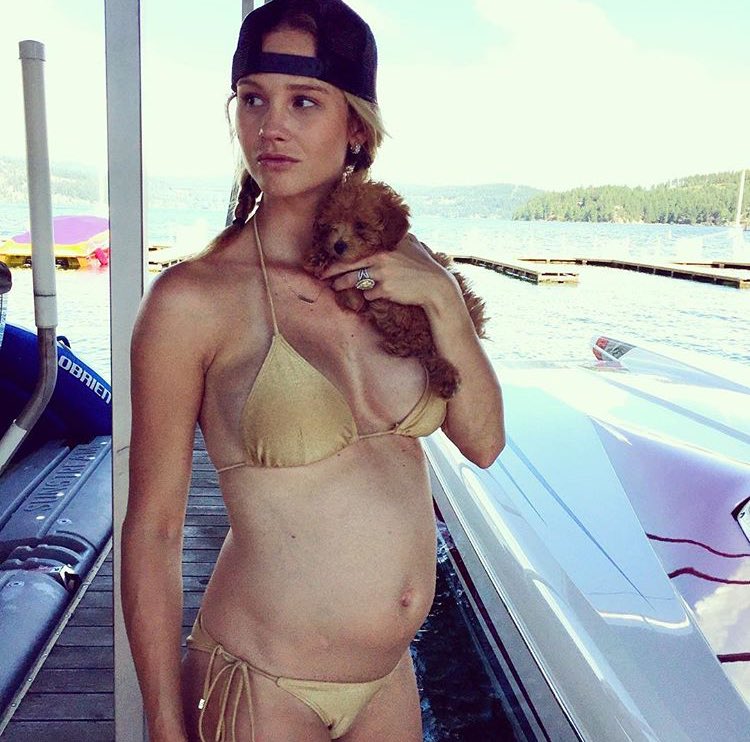 The Real Housewives Of Orange County star is fast approaching her due date and her baby's presence is being felt more and more each day!
Meghan King Edmonds, 31 has revealed her little girl does not stop moving and she has predicted her baby will definitely be active! "If I deliver a gremlin I won't be surprised!" she said. "She comes alive at night & terrorizes my bladder. Fast jerky movement in many places at once!"
Meghan said the same thing back in July when she spoke about her IVF pregnancy: "She's so active. It's wild," Meghan shared. "Even in her Ultrasounds, they're like, 'This is one of the squirmiest babies we've seen.' So I hope that she's a little calmer once she's born because she's going nuts inside of me."
This is Meghan's first child with husband Jim Edmonds- the couple have been married since 2104.
Photos: Google images