Rachael Finch Announces She And Husband Michael Miziner Are Expecting Baby Number Two!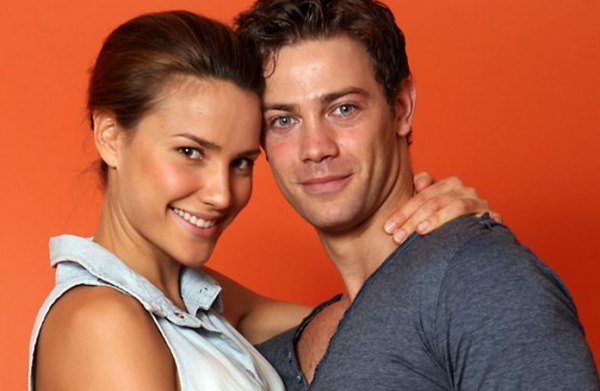 Former Miss Universe Rachel Finch has announced she's expecting her second child with husband Michael Miziner. 
The 28 year old Myer Ambassador shared the happy news on Instagram with a pic of her ultrasound:
'Tears of joy as bubby no.2 is on the way!!!'
Rachel revealed she is 3 months along into her pregnancy and the baby is 'cooking in the oven'.
This will be the second child for the couple who met on Dancing With The Stars in 2010. They are already parents to Violet who is two years old.
The model caused an uproar earlier this year when she revealed she drops Violet off at her mother-in-law's house every weekend from Friday afternoon to Sunday night.
'Every weekend Violet goes to Mish's mum's house, and we get our weekend to ourselves. I think that's incredibly healthy for the relationship,' Rachael said. 'And on Sunday, when we pick her up, we have 100 per cent energy back.'
Rachel received a lot of backlash for her comment from parents who said that 'handing your child over every weekend isn't what parenting is all about.'
The former pageant star defended her decision by saying: 'A Mother should never be made to feel they are not good enough for their child when they are doing everything they can to keep them safe, happy and loved.'
'Only the parents of a child truly know what is best and should always have faith in their decisions. I value dearly the relationship Violet has with her Grandmother and I believe this is one of the most important and influential relationships growing up. I work hard so that I can provide the best future for the amazing soul we have created. I won't ever stop believing in her or the strength of the family unit.'
Photos: Instagram and Google Images