Real Housewife Bethenny Frankel Shows Off Her Dramatic New Hair Cut!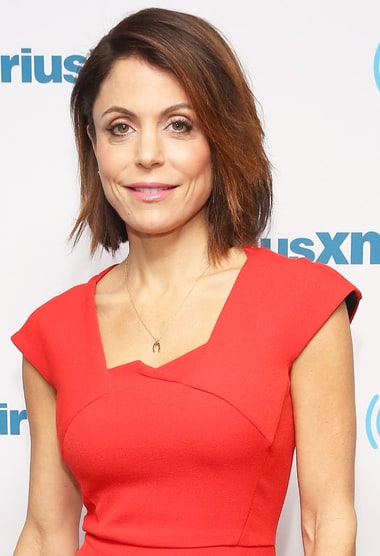 Bethenny Frankel was seen sporting a much shorter do this season on Real Housewives of New York (see above) but she was accused by co-star Luann de Lesseps for 'copying her look.'  The countess said Bethenny's hair was looking very much like her own these days. What do you think? I don't really see it!
Well now there's no confusing the two as Bethenny has gone for a sharp and dramatic bob with a fringe- it's very Anna Wintour if you ask us!
Bethenny made sure everyone knew her hair wasn't a temporary wig and it was the real deal! "BTW that s**t ain't no wig," she also Snapchatted. "I know. It's cray."
The Skinnygirl founder gave her fans another look at her new hairstyle by posting a pic on Instagram of herself at her party launch of Skinnygirl Watermelon Lime Margarita.
What do you guys think? We love it!
The reality TV star recently spoke to Bravo on wanting to distance herself from the Housewives after returning this season following three seasons away:
"It was a long year," Bethenny said. "It's definitely work. … This is just a summer of freedom. … I'm glad that the audience is enjoying the show, but I left it behind."
"I live my life honestly," she said during an interview. "You have 50 percent of the cast that has a whole taboo, police line, 'do not cross' section of their life that is not discussed on camera and never has been. For legal issues and liability issues, Bravo doesn't need to bring it up and it's a difficult line to ride, and that may be why I don't come back."
Photos: Instagram and Google images