Real Housewife of Beverly Hills Erika Jayne Holidays Greek Style In Mykonos!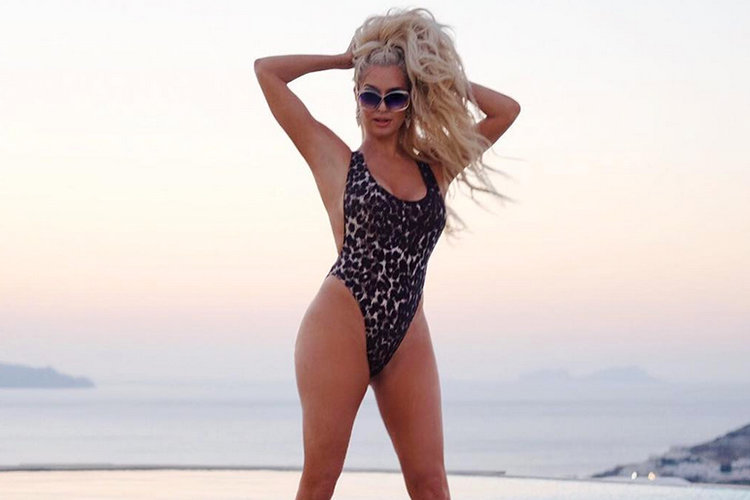 Mykonos has hosted a massive array of celebrities this summer and Real Housewife of Beverly Hills Erika Jayne was amongst them.

The singer and reality TV star descended on the picturesque island for a performance at the XLSIOR festival. The party was held at the Cavo Paradiso nightclub overlooking the Aegean Sea. Erika shared a line up with DJs Dan Slater, Danny Verde and GSP.
The Pretty Mess singer lugged along quite a large entourage to perform with her on Sunday night. Her "Pretty Mess Krewe" looked to be having a ball with the 45 year old singer and they took the time to share lots of photos on Instagram.

Erika was definitely loving herself in her leopard bathing suit judging from the number of snaps she shared!
Another co-star from the RHOBH Kyle Richards, was also on the island and caught up with Erika for some girl time. The two even posed for a sunset photo (below) showing off their long locks and swimsuit bodies! A camera crew tagged along with Kyle and were no doubt capturing all the fun for the next series of the show.
  Photos: Instagram