Real Housewife Teresa Guidice Slammed For Posting Inappropriate Photo Of Her Daughter Online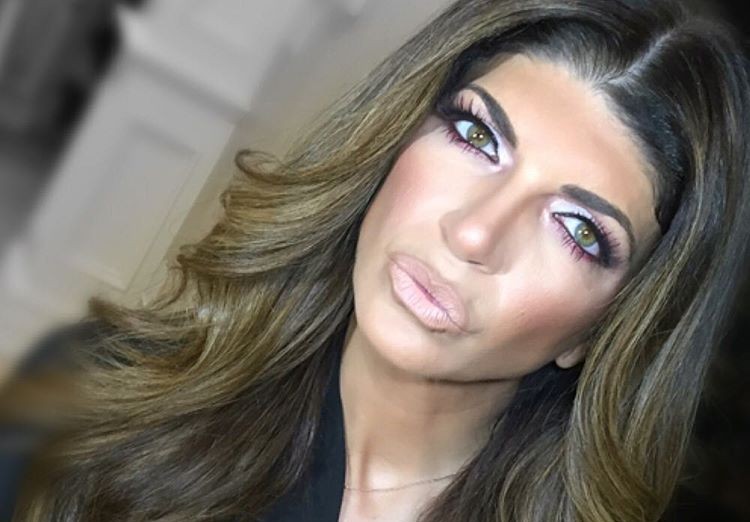 The star of The Real Housewives Of New Jersey, Teresa Giudice is known for her love of selfies and photos in general. In fact Teresa often shares pics of herself and her four daughters online- whether it be at an awards ceremony, chilling at home or spending the day at the beach. She's all about sharing everything!
But now, some people think Teresa has gone too far. She recently posted a photo of her 11 year old daughter Gabriella posing for the camera in a bikini (see below). 
Many fans were quick to comment saying this isn't the type of photo she should be sharing. "She's beautiful, but I'd keep this photo private. There's so many sickos out there," one person commented on Instagram.
Another said, "Can't you let her just be a child? She's the only normal child you have. Don't make her do these ridiculous poses; you can see how uncomfortable it makes her."
The 44-year-old and her husband Joe have four daughters — Gia, Gabriella, Milania, and Audriana, who all have their pictures taken and shared by their famous mum. Gabriella seems to be the only one though that doesn't enjoy the spotlight as much as the others. Teresa's fans have pointed this out to her in the past saying 'she clearly doesn't want her photo taken, so just stop.'
Another photo of Gabriella in her fifth grade graduation dress had Instagram users up in arms again. The photo below, shows Gabriella in her white outfit which some deemed inappropriate for an 11 year old. 
A photo posted by Teresa Giudice (@teresagiudice) on
"I just don't get why these little girls have to looks soooo mature soooo young? She's 10 maybe 11 tops, but she's dressed like she's 16? Not ok, let children be children! They grow up fast enough!" a user said.
What do you think? Is Teresa doing anything wrong or are people just over reacting?
Photos: Instagram