Real Housewife Yolanda Foster Says Goodbye to Implants and Botox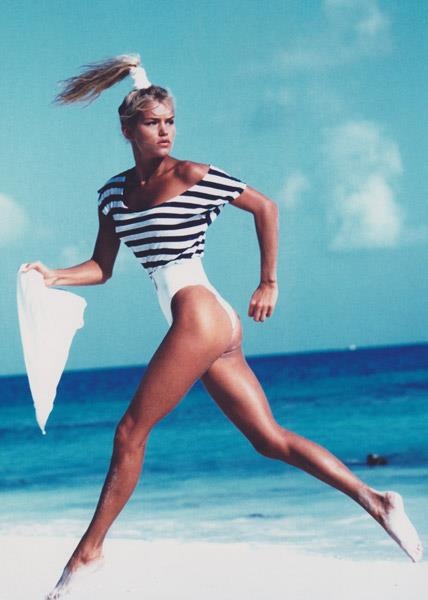 We all know Yolanda Foster as our favourite housewife from reality TV show The Real Housewives of Beverly Hills. She usually graces our screens perfectly made up and styled with her bright coloured pants and slicked back hair styles.
Lately though, Yolanda (mum to mega famous models Gigi and Bella Hahid) has been showing us a different side to her. She's been absent from Housewives for a whole season now as she battles to find a cure for her chronic Lyme disease. Yolanda Foster has revealed she will forego beauty and cosmetic procedures and be 'toxic free' following surgery to remove her leaky breast implants.
The 51-year-old shared an Instagram photo of herself flying home from a hospital in Cleveland where she had the procedure earlier this month.

The reality tv star has promised she will no longer have breast implants, Botox, get hair extensions or highlights or even wear nail polish.
The caption on her Instagram photo read: 'Homeward bound, grateful and down to the bare bone of the original 1964 model…… #NoMoreImplants #NoMoreBotox #NoMoreExstensions #NoMoreHighlights #NoMoreNailPolish #ToxicFree Forced to honor my authentic self and respectfully owning it!!! #MyHealthJourney #SearchingForACure.'
Yolanda has been very vocal in sharing her journey to find treatments to help her cope with her debilitating illness over the last year or so.
She said Dr. Lu-Jean Feng had located leaked silicone from a breast implant rupture, which was found through ultrasound mapping.
Lyme disease is said to be a bacterial infection spread by ticks and her Yolanda's doctor believes the leaks have be exacerbating her symptoms.
Yolanda has shared her journey with her fans through all her Instagram photos which show her in a very different light to what we're used to. Bare faced and usually in a bath robe but still looking determined and fierce as ever.
Yolanda hashtags her Instagrams and tweets '#MyHealthJourney, #ChronicLymeDiseaseAwareness, and #SearchingForACure' to her 1.5M followers on social media.
We wish Yolanda all the best on her quest for improved health and hopefully her efforts will help in some way to find a cure for sufferers everywhere.
Photos courtesy of Instagram and Google images