The Real Housewives Of Orange County Star Is In Awe Of Her Pregnant Body!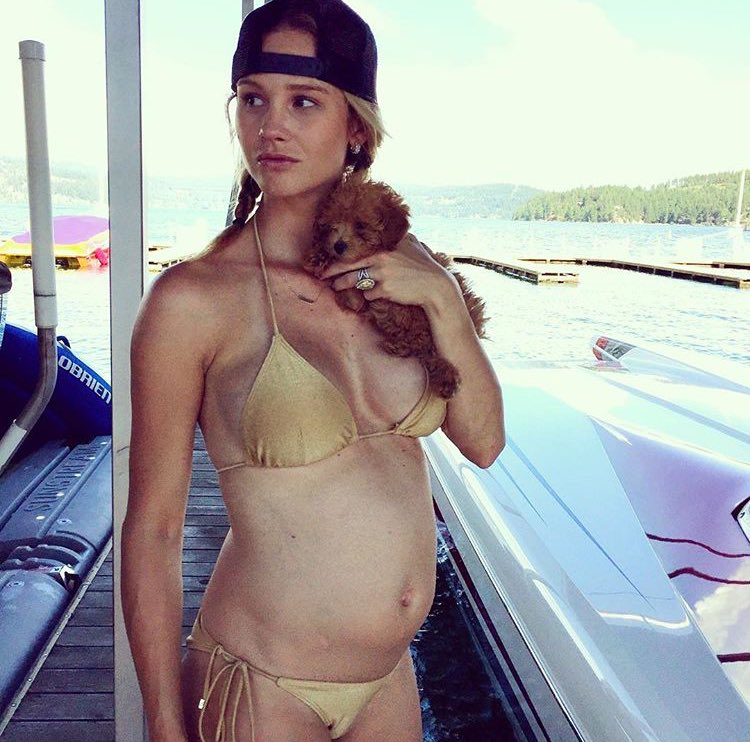 Reality TV star Meghan King Edmonds is just loving being pregnant and as she hits the 5 month mark she's happy to share lots of photos of her growing belly on Instagram for all her fans!
The 31 year old Real Housewives of Orange County newcomer is expecting her first child with husband Jim Edmonds this year. The couple embarked on IVF to have their baby as Jim underwent a vasectomy years ago- luckily for Meghan he froze his sperm just in case! Jim already has four children from a previous relationship but it will be his first with Meghan.
The blonde beauty can't believe how much her body is changing with pregnancy. "Bewildered and awestruck by the changing beauty of my body during pregnancy and embracing each hard moment and each happy moment as a momentous transformation that will forever change me," she wrote on Instagram.
Check out some of the snaps she has shared on Instagram of her pregnancy body. She's clearly over the moon, and why wouldn't she be- IVF can be a gruelling and taxing process physically and mentally- so the fact she's pregnant is a huge success for her and Jim!