Real Housewives Star Meghan King Edmonds Gives Us A Sneak Peek Into Her Daughter's Nursery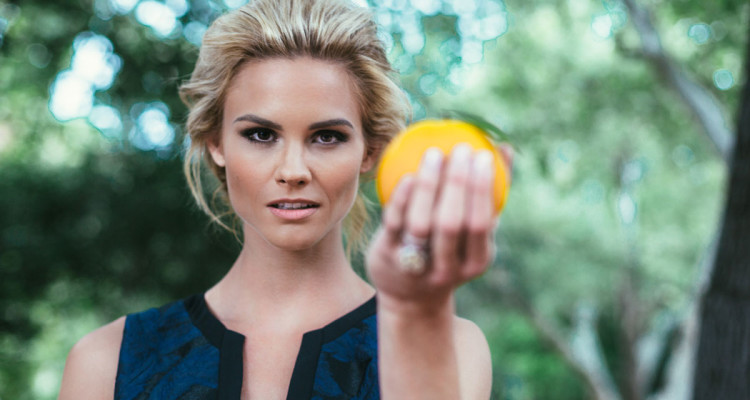 Meghan King Edmonds, the youngest cast member of The Real Housewives of Orange County, is currently pregnant with her first child- a baby girl!
The 31 year old is already step mum to husband Jim Edmond's kids but this will be their first child together.
Meghan has shared her IVF journey with us on Housewives and now she's given us a glimpse into her baby girl's nursery with a photo posted on Instagram. The pic (below) reveals a cot in the centre of the room and comes with a caption that hints towards a bit of 'decorating trouble' the reality star is having.
"She has a place to sleep!" Meghan wrote on Instagram. "Now for paint, fabrics and fluff! Can't decide on wall colour because her drapes will be pink. Should I just leave them gray? Or go with off white? Or something else altogether? Thinking pink on walls next to the double layer drapes will be too much."
Her fans were quick to jump in and give their advice on decorating and colour schemes. Meghan spoke earlier in the year on how excited she was to start decorating her daughter's room.
"It's really overwhelming for me to think about everything I need because the nursery is just the beginning of it," she said. "We want the nursery to be pink and gray. And we want it to be really girly. I want our nursery to look baby. I want to take advantage of the baby moments and the baby time frame because she's going to grow up so fast."
We can't wait to see the final result!
Photos: Instagram