Why the Real Housewives of Sydney's Melissa Tkautz is the Most Relatable Housewife Ever
Why the Real Housewives of Sydney's Melissa Tkautz is the Most Relatable Housewife Ever
I recently sat down to a one-on-one exclusive interview with Melissa Tkautz, Australian singer, model, actor and reality star. The 43-year-old mum of two opened up about her experience filming The Real Housewives of Sydney, juggling motherhood with an impressive thirty-year career on stage and screen, and being terrified of kissing Bruce Samazan!
Melissa described filming The Real Housewives of Sydney as being "definitely fabulous" and an eye-opening experience for her. "A lot of the time I was in shock, hence my reaction to a lot of the things happening around me but it was so surreal filming a Housewives show when I've been such a fan of the franchise since it started. So that was amazing."
"The first couple of weeks of filming was quite daunting for me because I'm just not used to filming that way, so I found it very different to what I'm used to," she said.
"I really loved being in Singapore. Something all just fell into place in Singapore for me, and I just said, "Oh okay, I get it now, I understand".
"I started to learn a bit more about the women. We all really bonded and got to know each other well," Melissa revealed. "I just started to relax a bit more into the show."
Melissa described the series as being "really, really over the top", and admitted that it "hit below the belt", adding that most of her co-stars would agree.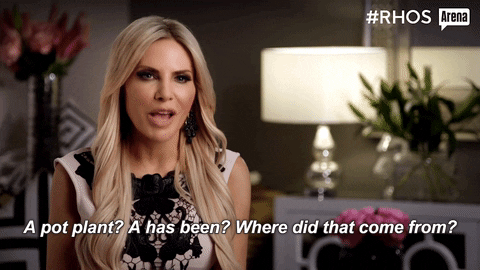 "I think it went to a level at times where it didn't need to go and a lot of the really, really bad stuff was left on the editing floor.
"But the good thing is that everyone really went for it out of the gate. I think a lot of the time with these shows it takes people a lot of time to warm up to it, so you've got to give it to the women because it's not easy to just put yourself out there like that, you know? It takes a lot of guts, it's not for everybody. People say, "I want to be on the show", they don't realise how much it is in your face."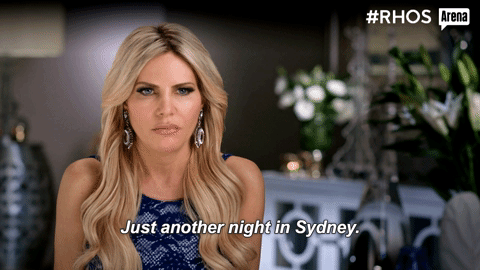 I told Melissa how much my husband enjoyed the show and she responded with a laugh. "I've spoken to a lot of men like that, actually, who would never ever watch a reality tv show but got into our show. It's great."
We discussed the news that The Real Housewives of Sydney was not picked up by Bravo to air in the US, despite acquiring the rights to distribute The Real Housewives of Melbourne for the past three years. It is believed that the network found the series "too extreme" for American audiences.
"I think it's devastating for production and it's a huge loss, really. I was under the impression that the show had already sold in the states and it is a bit upsetting. It's upsetting for us, it's upsetting for (production company) Matchbox and Foxtel and I guess if there is another season then it's something that we need to look at.
"Because obviously, they're not buying it because it did go a little bit below the belt. I think they're missing out, too, don't get me wrong — there were some scenes that were over the top, but I've seen some pretty out-there housewives really going at it and splashing the camera down and things like that.
"I would actually love to know if there was one specific episode that turned them off or one specific scene, or what it was that they felt was so appalling that they didn't want it. Because being a Housewives fan, I've seen some crazy stuff. So, I would love to know which specific moment that they really didn't like and what turned them off.  They are missing out on an amazing season."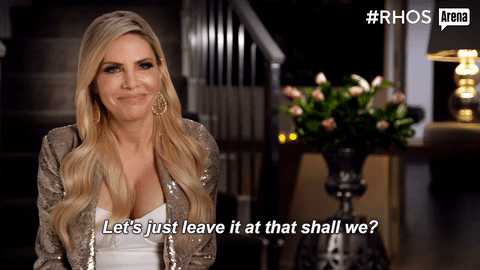 When asked which Real Housewives franchise was her favourite, Melissa replied "Probably Beverly Hills, that's the one I get the most excited about. I love Kyle.
"I've been watching it since Beverly Hills started. Kyle's the girl who has got a family and she loves her family 100%. She's not the one to start up stuff, you know. So, she is very much like me. She's been in the industry for a very long time, she's just very aware of the people and respects the people. We are similar in age, and we're just so relatable it's ridiculous."
When asked if she followed any of the other franchises, Melissa said she couldn't get into Cheshire because she couldn't relate. "Housewives need to be relatable, 100%. I really liked Atlanta."
While discussing her vast experience in Australian film and television, I asked Melissa if she found Bruce Samazan just as spunky as we did back in the late 80s and early 90s.
"No. No. I didn't, I was terrified of Bruce," she replied immediately.
"I was the girl next door and never had a boyfriend before, and Bruce was a very confident and cocky young man and he terrified me."
"He was lovely, don't get me wrong. But at the time that I was on E Street I just wasn't even thinking about boys. I was a very late bloomer, a very late developer.
"As a matter of fact, every time we had a kissing scene he was geeing me up about it saying "Oooh we're gonna kiss now, we're gonna kiss now". It was really awkward for me."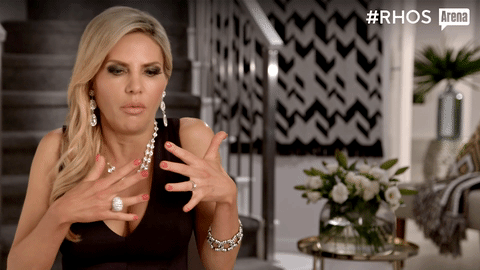 I agreed, I think he would have terrified me too!
I asked Melissa how she managed her busy showbiz career with motherhood. "Every day is a juggling act," she admitted.
"I just do it. It's not a choice, my babies are everything to me and they will always come first. Stuff that interferes with them too much I will knock back. I do what I can manage while they are at school."
"Why did the Housewives appeal to me? It was 14 weeks full on filming, maybe four or five days a week and I could do that around drop offs and most of the stuff was filmed at night and we only had those two trips away and then it was all over before you knew it, you know what I mean?"
"And then with my music and stuff, most of my gigs are at night. Or even if they are in another state it's overnight and then I get the red-eye in the morning. I just make it work.
"I make it work because I don't want to be away from my children. I want to see them grow up. I still want to be a hands-on mother. I just juggle, you know, I just do it like millions of other women do it around the world. I shouldn't even say women anymore, there are so many men who are doing it as well. As a parent, you just do it."
One of the best, most relatable moments of the series came when Melissa was trying to convince her adorable children — 6-year-old Ayala and 3-year-old Cuba — to eat something that she had cooked for them. But they weren't having it.
"Oh, my cooking's horrendous. My mother brings me over meals and I freeze them now. My kids have just turned their back on me, and won't eat anything that I make. Cuba will sometimes eat a boiled egg, but that's honestly about it.
"That scene was very real. I would never ever make out that I can't cook if I really can't. I would never embarrass myself like that. I can't follow recipes. I don't know, it's just not me. I'm not that way inclined.
"I love eating though! And I love sitting down to a nice meal, I just don't like to cook it."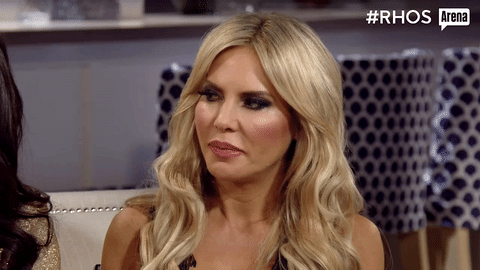 When asked how she feels about coming back for another season she responded positively. "Yes, I hope there will be a season two -– there are a lot of fans out there that are hoping for another season, let's hope so!"
I asked Melissa if she thought Victoria would be coming back next year after looking as though she was totally over it for the last few episodes. "No, that's just her. I think she was over all of the arguing, I don't think she was over the show. I had lunch with her yesterday and she enjoyed the experience."
After all of the bitchiness and fighting from season one, Melissa revealed that she remains on good terms with her fellow cast mates.
"I was always friends with everyone, I don't have any enemies."
That sounds pretty much like Kyle Richards to me!
Melissa Tkautz is undoubtedly one of the most genuinely lovely women I've had the pleasure of chatting with. She is warm and friendly just like many other busy wives and mothers I know.
Just like us, except, you know, more fabulous!