The Reason Why Rob Kardashian Angrily Tweeted His Sister Kylie Jenner's Phone Number To The Whole World!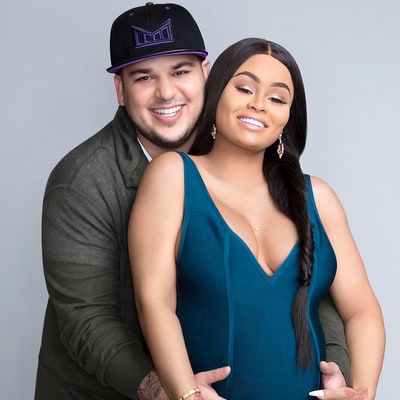 Rob Kardashian has snapped in a moment of anger and posted Kylie Jenner's phone number onto his twitter account.
The 29 year old reality TV star and half brother of Kylie was furious at her for not inviting his pregnant fiancee Blac Chyna to a baby shower the Kardashian family were organising.
Rob angrily wrote: "Kylie's # +1 (818) 482-5859 I ain't hacked either this is rob dog lol."
"Didn't invite the Mother of my child to a baby shower you all were trying to throw for me ‼? You all must have lost your damn minds."
The number he tweeted out has since been disconnected.
This certainly throws a spanner into the works for the family that claims to have put all their drama behind them. Accepting Blac Chyna into the family was a huge step for them all as she is the baby mama of Tyga's son King Cairo. Tyga was previously with Blac but is now dating Kylie Jenner. Now Rob Kardashian is engaged to Blac and they are expecting their first child together- a daughter- in a few months.
The reality duo revealed the gender of the baby during the premiere of their show, Rob & Chyna.
No word yet whether they plan on carrying on the tradition of naming every child born within a 5km radius of the Kardashian's with a name starting with K!
Photos: Twitter and Google images