Rebecca Judd Shares Photos Of Tom And Darcy's Nursery!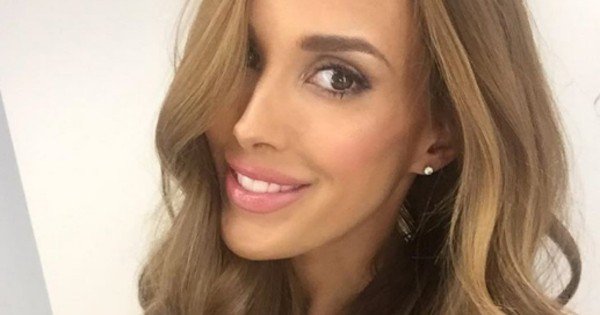 Rebecca Judd has shared photos of the completed nursery for her twin boys Tom and Darcy on Instagram and we can pretty much guarantee there will be a sudden increase of sales for all her adorably styled items.
Remember the last time Bec shared her Kmart bowls on social media? Those $4 beauties basically sold out as soon as she posted them to Instagram. (Yes, I did contribute to the shortage on the shelves!)
Now we can all swoon over her nursery which has a very nordic feel to it with it's grey colour scheme and wood finishes.
"Finished just in time… I was going to do a full video about their room including a supplier list when I got some time but I don't think it's going to happen in the immediate future!" she captioned the photo below.
Although there is no accompanying video she has listed all the suppliers for the products – from the cots right down to the cute stencils on the walls.
The white cots are from Incy Interiors, $799 each, and the pastel-coloured rug is available from local brand Lightly for $1,012 and made from 100 per cent New Zealand wool.
The Little Connoisseur ottoman is made in Melbourne and retails at $180. The black patterned bedding, $54.95, sheepskins, $119.95, cable knit throw, rocking chair, wire side table and dinosaur night light are all from Adairs.
The shelves are from Leo and Bella and hold lots of bits and bobs from Etsy, Kmart, Down To The Woods, House of Orange, Gold Frankincense and Myrrh and Simple Form.
Finally the change table is Budtz Bendix, $899, from Design Stuff and the nappies are Tooshies by Tom.
Pretty gorgeous isn't it? Very inspiring and lots of great ideas to take on board if you're in the process of styling your own nursery at the moment. I too had my twin's beds side by side because as they grew older they loved to stand up and have a chat with each other. I would often walk in and find them babbling away about God knows what!
Photos: Instagram