Rebel Wilson Put On Weight To Become Famous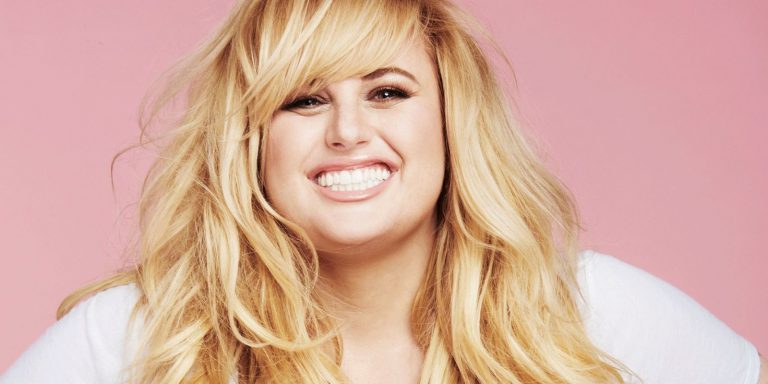 Women in Hollywood definitely have it harder than their male counterparts when it comes to the looks department. Competition is everywhere and actresses constantly strive to be thinner, prettier and younger looking. No-where else in the world is this more prevalent and cut-throat than in LA where nearly every wannabe star is a triple threat – model/actress/singer- just waiting for their big break in Hollywood. While they wait (and by wait, I mean running from auditions to casting calls and back) they diet and exercise and botox in an attempt to stay young and beautiful which in Hollywood terms means- successful. Sounds so horrible and superficial doesn't it!
Aussie actress Rebel Wilson never succumbed to the ridiculous standards of the Hollywood celebrity culture. Instead the 36 year old says she bucked the trend and put on weight deliberately early on in her career to become famous.
Rebel spoke about her early experiences on stage where she first noticed who was getting the laughs-
"And I was like: 'Oh. That girl's getting a lot of laughs, a lot easier than me. What is it?' Because I don't think there's much difference in talent," she said.
"And I remember distinctly thinking: 'I think it's because she's fatter'. And then, I don't know if it was mega-conscious, but I thought: 'How can I get more laughs? Maybe if I was a bit fatter …' And then suddenly I was fatter, and doing comedy."
The comedian revealed she has a hormonal imbalance that makes her rapidly gain weight. However, she says she can shed the kilos if and when she wants to. "Oh yeah! I'll take six months off, and just do a total transformation. But then, so many people go: 'Don't you do it!' But I think: 'Why not?'" she says.
The actress has become a household name thanks to her larger-than-life characters in movies such as Pitch Perfect (playing Fat Amy) and Bridesmaids and will appear alongside Jennifer Saunders in the new Absolutely Fabulous movie.
"I think a lot of the reason I get hired is because they know I'm going to embellish the script," Rebel explains.
"And I kind of think in Hollywood, if you don't have that ability, you're not going to last too long in comedies. You can be a dramatic actor, fine — it's not like you're going to be improvising: 'Oh my god, I killed my son'. But in comedies, if you're not adding, you're probably going to be a bit forgotten, in the edit."
Rebel, an LA resident is currently performing in Guys and Dolls in London.
(Putting on weight deliberately is just as dangerous to your health as losing weight and is definitely not recommended for anyone. Before embarking on any physical changes to your body it's always a good idea to do it in conjunction with a health professional).
Photos via Instagram and Google images.