Rihanna Got A Tattoo of A Shark In Honour Of Boyfriend Drake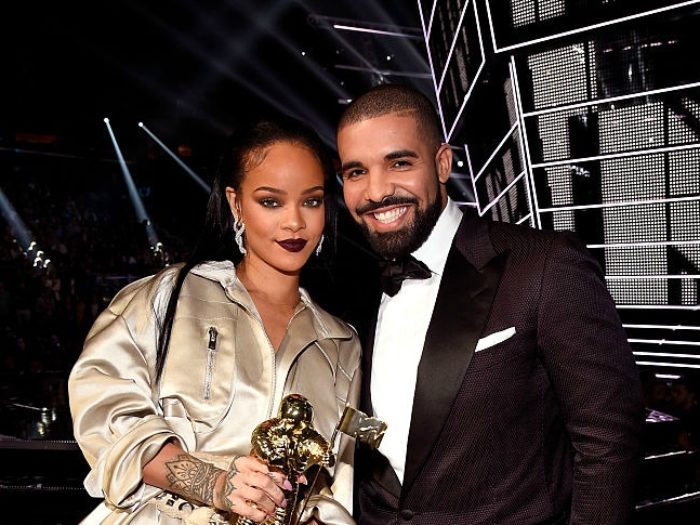 Hip hop power couple Jay Z and Beyonce may have some competition on their hands with this hot new hook up!
Drake and Rihanna pretty much confirmed what we've all suspected for months now- they are in fact a couple. And if the kiss they shared at the MTV VMAs wasn't enough to convince you then Rihanna's new ink definitely will.
It looks like the singer got a tattoo to honour her relationship with Drake on her foot. Tattoo artist, Keith "Bang Bang" McCurdy shared the picture (below) of his recent work which just happens to be a camouflage shark gracing RiRi's ankle.
But what exactly does a camo shark have to do with this year's hottest pairing?
Word is the love affair began with a romantic dinner date at Ripley's Aquarium of Canada where Drake reportedly rented out the entire space so the couple could have a private dinner in front of the fish tanks. Then he proceeded to buy Rihanna a camouflage shark from the gift shop as a memento of their night together.
All together now…nawww how sweet!!
Photos: Google images