Rob Kardashian Is In The Midst Of A Major Meltdown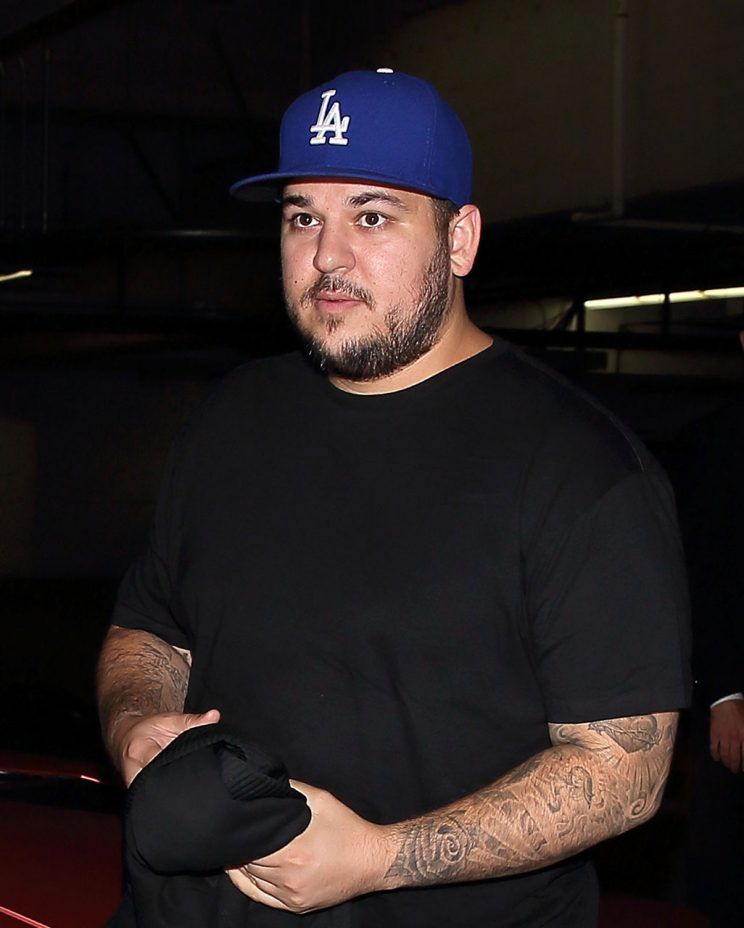 Rob Kardashian is battling with his demons again as reports surface that he may have gone back into hiding at his own house.
Just this week it was reported that Rob angrily tweeted Kylie Jenner's phone number on his account after his sister's planned a baby shower for him without inviting his pregnant fiancee Blac Chyna. The reality TV star was justifiably upset and lashed out at her on social media.
The Kardashian and Jenner girls defended their decision not to invite Blac because they knew Rob and her weren't speaking. Rob didn't bother to show up for the shower anyway!
Reports claim Rob and Chyna, who got engaged in April after a whirlwind romance, aren't even together anymore and he has pretty much gone back into hiding.
To make matter worse the 29-year-old has gained back all 50 pounds he had so proudly lost earlier this year, pushing him up to 300 again and prompting concern that his diabetes may spin out of control again.
Rob has also been a no-show during events to promote the reality TV series he stars in alongside his fiancée Rob & Chyna.
While no-one can know for certain where the couple are with their relationship, it is definitely sad to see Rob sinking back into his depression and not leaving the house. Especially with his fiancee due to give birth next month. Let's hope they are both okay- for the sake of the baby.
Photos: Google images