Robert Kardashian Living on His Own as Family Worries About His Health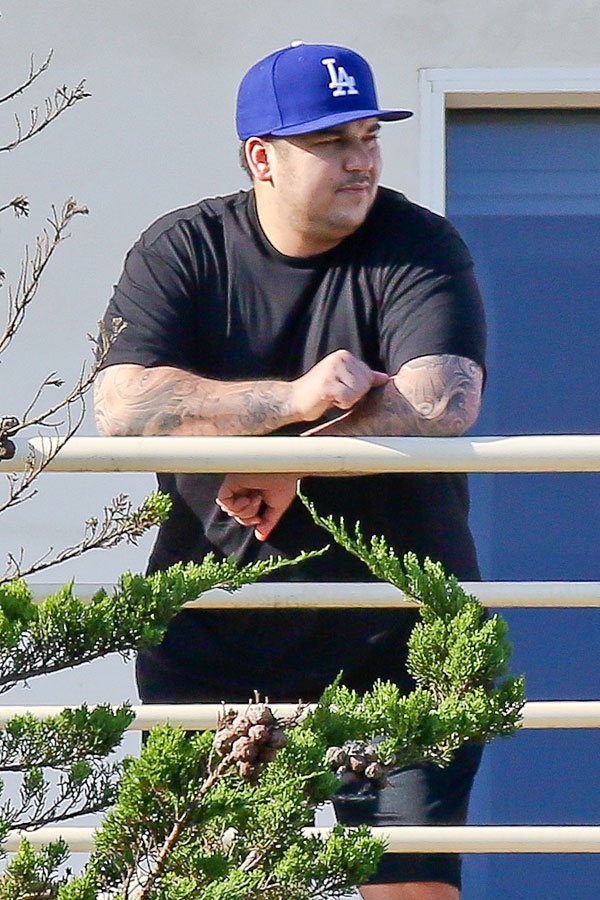 Being a Kardashian must surely have its pros and cons but for the only boy in the family things must be 100 times worse. Robert Kardashian has always struggled with having his life documented on a reality TV show. I believe that he never really recovered from the death of his father. Losing his male role model who he absolutely loved and adored at such a young age must have been extremely difficult. Compounded with the fact that you live in a house with so many women that are judged by their looks and in turn judge others would almost be too much to handle.
Over the years we've seen Robert less and less out in public. He has pretty much been living as a recluse with his sister Khloe at her place. He's missed important family events, such as Kim's wedding, Christmas parties and birthdays.
A source in LA says that Rob is still struggling with his weight, and isn't doing much to shed the pounds.
Just last month, the 28-year-old was hospitalized after he wasn't feeling well, and was diagnosed with diabetes. According to our source, he'd actually been warned about the possibility of the disease "for years."
"He's very overweight and hasn't been working out," the source says. "The diabetes diagnoses comes as no surprise. He has been warned about this for years, and never did anything to prevent it."
"The family is worried about him, but at the same time, they're glad this wake-up call has come," the source adds. "It could have been something a lot worse that happened to him, and they're hoping he finally gets better with new medication."
The family is worried even more so now that Rob is no longer living with his older sister, Khloe Kardashian, and has instead moved into his own condo in a gated community in Calabasas.
"This is a good thing," the source comments about the move. "He needs to be on his own instead of around his sisters all day and night."
Photos courtesy of Google images