Rolf Harris Writes Another Vile Song Taunting Sex Abuse Victims From Prison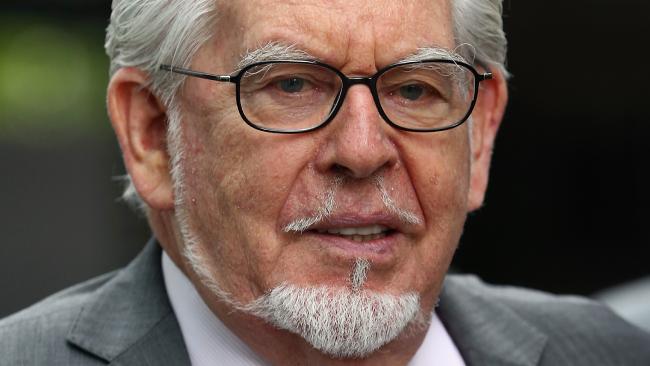 Convicted paedophile Rolf Harris has allegedly written a song called Gutter Girls while serving time in prison.  He plans to release it once he's out.
Rolf was convicted and imprisoned for sexual offences in 2014, at the age of 84. He was jailed on twelve counts of indecent assault that took place between 1968 and 1986, on four female victims then aged between eight and nineteen. Since 2015, Rolf has been serving a prison sentence of 5 years and 9 months, at HMP Stafford.
The lyrics of the song are vile and offensive to his victims. They include : "Sleeping in the daytime, lying every night. She's scheming screaming bloody rape. And she's got you in her sight."
A source close to Rolf said: "When he's not painting murals and teaching other inmates about art he's always scribbling stuff down that he wants to record when he gets out. He sees it as a 'classic' Rolf song, with a didgeridoo and wobbleboards."
The Australian-born entertainer has written at least 15 songs in jail and plans to release them in an album called Justice For All. Meanwhile Liz Dux, the lawyer for his victims from his first trial, called the song "massively offensive" and wants to make sure they never see the light of day.
'Gutter Girls' lyrics
Some toothless little strumpet / From down old Gutter Street / She's a wolf in fine sheep's clothing / With nothing on her feet / Pretty in her heydey / But that's fifty years ago / Now she's back on Gutter Street / And she's coming for your dough / what she wants is instant justice / But she's in it for the cash / Better dance now little baby / There's celebrities to bash / Sleeping in the daytime / Lying every night / She's scheming screaming bloody rape / And she's got you in her sight