Comedian Rosie Waterland Shows Off 'Life-Changing Undies,' and We Think Every Woman NEEDS Them!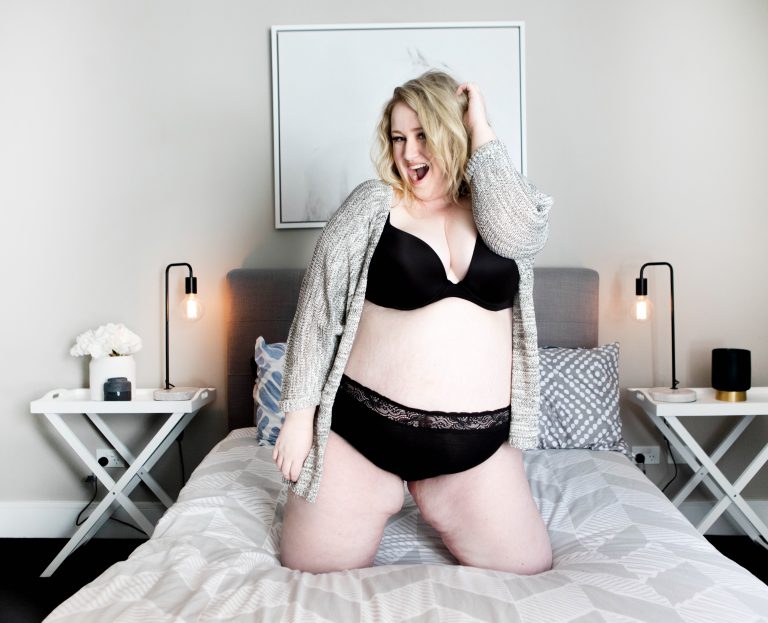 Comedian Rosie Waterland Shows Off 'Life-Changing Undies,' and We Think Every Woman NEEDS Them!
You probably know her from the hilarious Bachelor recaps on Mamamia, but now comedian, best-selling author, screenwriter and podcaster Rosie Waterlands is adding underwear model to her ever-growing list of talents. Named today as Modibodi's newest ambassador, Rosie is the perfect fit for the brand that makes period, pee and perspiration proof underwear and swimwear.
Modibodi Founder Kristy Chong explained "At Modibodi we aim to empower all women to be themselves, and since the beginning we have stood for diversity and the representation of real women, which means we choose to use women in our marketing that represent a diverse range of shapes, sizes, ethnicity, disability, sexuality and age, and we choose not to photoshop any part of the model.
"We chose Rosie because we really wanted to work with someone who truly believes in our mission to make taboo maintainable, and who would want to work with us to communicate this message that you can be outside of what media and society says is normal and still love life, be fierce and feel amazingly confident."
"Periods, discharge, bladder leaks and sweat are all considered "taboo" in today's society, and you won't find a TV journalist or TV personality mentioning these words on Aussie TV even though its most likely the majority of their audience would experience them in their lifetime," said Kristy.
Read: Why I am LOVING ModiBodi's Leak-Proof, Period-Proof and Sweat-Proof Undies
Seeking to rectify this situation, Modibodi will launch their new aptly-named web series "The Mentionables" later this month, featuring prominent Australian personalities discussing matters and topics that there is a refusal to air on TV, with Modibodi's leading lady and Founder, and newly announced 2018 NSW Business Woman of the Year, Kristy Chong. Rosie will be Kristy's first feature guest in the series.
"It's so important to me to see women who look like me be represented in fashion campaigns. Seeing women of different body types actually allowed to have fun with clothes and look fabulous while doing it has done wonders for my body confidence. Hopefully seeing me enjoying myself wearing a product that I truly love, and actually being included in a mainstream campaign will help other women be a little more confident in their bodies. Just like seeing other women accepted and represented in mainstream media has done for me. Plus – did I mention the PERIOD DISAPPEARING MAGIC?!?" said Rosie.
"Women constantly have all kinds of stuff leaking out of them – let's talk about it and deal with it in innovative ways! Modibodi stands for more choice for women. For so long, women and girls have had such limited options when it comes to dealing with periods and incontinence. Not only has Modibodi offered a new and environmentally friendly way to handle these completely normal parts of life, it also offers the chance to talk about these issues openly and freely."
Keen to see what all the fuss is about for yourself? (Of course you are!) Modibodi are offering Mums Lounge readers 15% OFF storewide!
Simply use code: mumsloungerosie at the checkout to receive your discount.
(Excludes bundle packs, pre orders and gift cards). But be quick! Offer ends Sunday 25th March 2018.
Click here to check out the Modibodi underwear and swimwear range.