Roxy Jacenko Hits Back At Those Questioning Her Diagnosis -'I Don't Give A F*** What People Think Of My Timing!"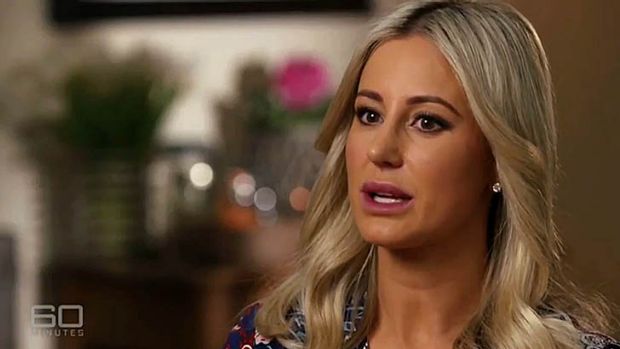 Roxy Jacenko has recorded a fiery interview with 60 Minutes where she hits back at people who question her intentions.
The PR mogul is unapologetic when being interviewed by Allison Langdon and is quick to tell the reporter that it's not her problem if people think of see her in a negative light. She even tells Allison to "change your friends" after it was suggested people found the mother of two's breast cancer diagnosis timing questionable.
"There's a problem isn't there, when you announce that you have breast cancer and people's first reaction is cynicism," Langdon says.
She goes on to explain to Jacenko that it's just "normal people out there" who are questioning her.
"Well they're not normal Allison," Jacenko snaps back. "Change your friends."
The story is being aired on Sunday night and will focus around Jacenko's breast cancer diagnosis and her life as a single mum to Pixie, 5 and Hunter, 2 now that husband Oliver Curtis is serving time for insider trading.
When questioned further about the timing of her breast cancer diagnosis news the founder of Sweaty Betty PR angrily says: "It is what it is. I am the person who has got the cancer, my husband is in jail, and I'm now a single mother. I don't really give a fuck what they think on my timing. "
Her husband was found guilty of operating an insider trading scheme that ultimately lead to him profiting over $1.4 million. Apparently the two weren't together when the scheme was operating and she had no knowledge of what had gone on. Curtis was sentenced to two years imprisonment and will be eligible for parole in June 2017.
The 60 Minutes interview is set to air on Channel 9 on Sunday 21 August. See a preview of the fiery exchange below:
https://youtu.be/CTKI–VWRJs