Cancer Survivor and TV Host Sally Obermeder Celebrates Her Birthday With Both A Beach And Snow Holiday!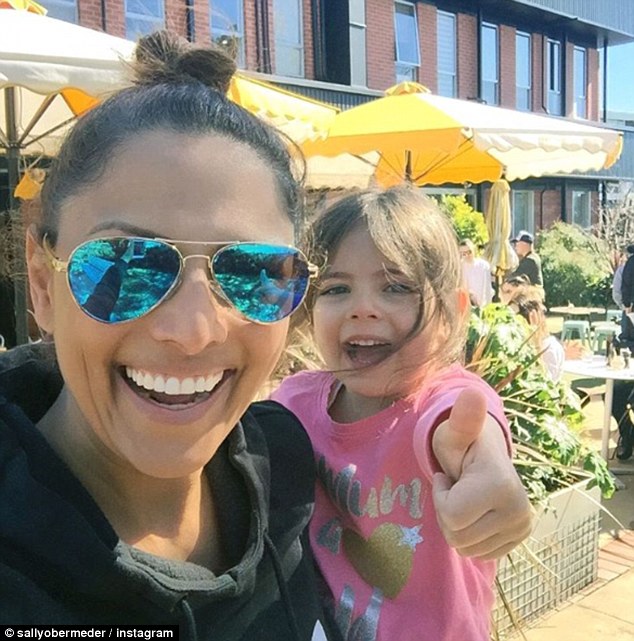 Sally Obermeder, the host of The Daily Edition and founder of website Swiish, was diagnosed with breast cancer at 41 weeks pregnant in 2011. The TV star went through eight months of chemotherapy with a newborn baby and was eventually given the all clear exactly one year from her first life-changing diagnosis.
She wrote about her journey in a book- Never Stop Believing.
The 43 year old has a lot to celebrate this year with news she and husband Marcus Obermeder are expecting their second child via surrogate! The baby will be a sibling for their daughter Annabelle.
Sally took some much needed time out to celebrate her 43rd birthday recently where she whisked her husband and daughter away for a snow trip followed by a relaxing beach holiday. All up her birthday celebrations lasted for two weeks!
The mother-daughter duo appeared happy and relaxed as they enjoyed the sun during their getaway.
'Sunshine and swims holiday part 2!!,' she captioned the photo above.
The first part of their holiday took place the week prior with a skiing trip to the Snowy Mountains.
'Family holiday – first holiday in almost 3 years where we are all together for 2 uninterrupted weeks. complete bliss,' she wrote.
Sally, who was cleared of breast cancer in 2012, took to social media to announce the happy news of having another baby. In an Instagram photo, Annabelle could be seen holding up a sign, which read: I'm going to be a big sister.'
'Yes, it's true. Thrilled to bits to share that Marcus and I are adding to our family thanks to the most incredible surrogate,' she said.
Sally shared her incredible story of surviving cancer and having a child through surrogacy on Channel Seven's Sunday Night. The segment followed her journey to America to meet the surrogate carrying her baby.  In the emotional story, Sally was overcome with happiness as she joined her surrogate, a pediatric nurse from Wisconsin called Rachel, for an ultrasound.
What an incredibly happy ending for Sally and her family to be blessed with having another child through the kindness of a complete stranger who was willing to be a surrogate for them! Just beautiful!
Photos: Instagram and Google images