Sam Frost And Boyfriend Sasha Mielczarek Are Reunited In Bondi!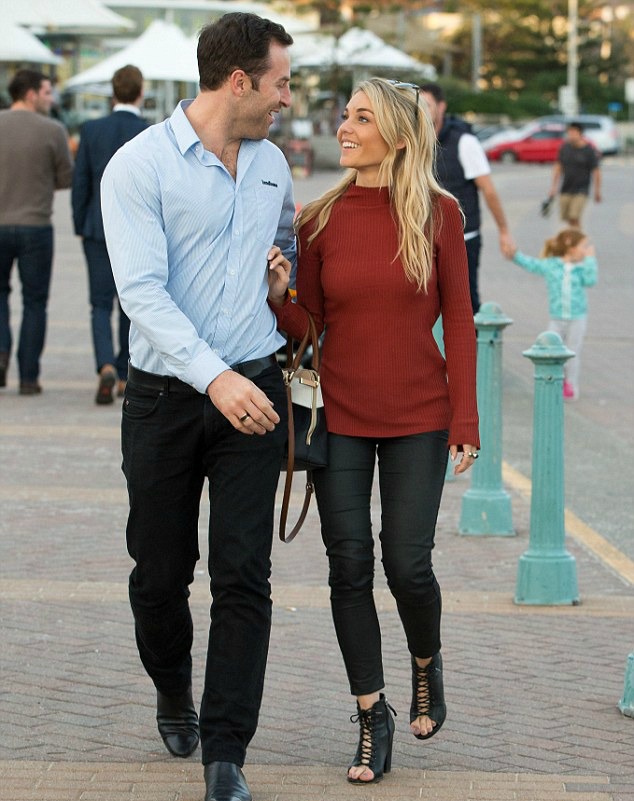 Sam Frost and Sasha Mielczarek looked smitten with each other as they reunited in Bondi Beach on Friday for a meal.
The Bachelorette has spoken in the past about her struggle of maintaining a long distance relationship with Sasha who she's been dating since choosing him out of 16 other eligible men on the reality show.
Since then, the breakfast radio host and the construction manager have been living in separate cities.
Sam lives in Sydney where she has taken on a new role as 2Day FM's breakfast radio host while Sasha works in Bowral. Speaking back in April, Sam admitted long distance relationships aren't easy.
'We miss each other a lot but the best thing is we just make it work,' she said.
She went on to explain that it does have it's perks as it keeps things interesting: 'I don't actually mind missing him, I think it is the nice part of the relationship because then the time we do spend together, we appreciate it and love every single second we spend together,' she said.
Sasha doesn't plan on living in Bowral forever though and definitely sees himself moving to Sydney in the near future. 'I have got plans in place to move down to Sydney sooner rather than later which would make my life a whole lot easier and help the relationship,' he said.
Photos: Google images