Sam Frost Opens Up About Her Depression Admitting "I Don't Want To Be Here Anymore."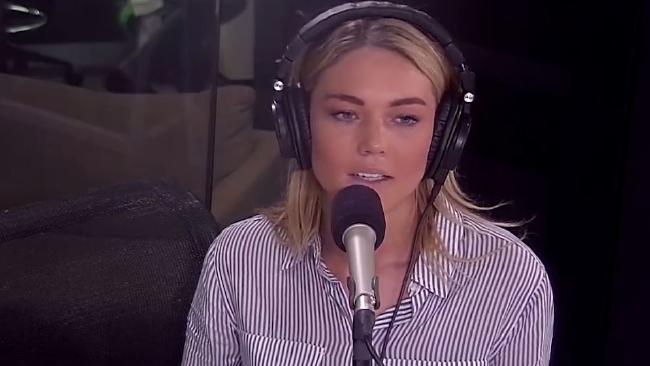 Sam Frost has spoken out for the first time to reveal just how much her depression has taken it's toll on her after being trolled relentlessly on social media.
Just recently, Sam, 26 had friends concerned when she posted a message on Twitter in reference to all the hateful comments she had been receiving. "Congratulations, you have won," she wrote. The full tweet said:
To the fake accounts heavily trolling me online & into my personal life. If you wanted to break me.. Congratulations you have won. #broken ? 
This morning on her radio show, Rove & Sam on 2Day FM,  Sam spoke honestly and from the heart. Listening to her speak was truly heartbreaking. An emotional Sam said there were mornings where she didn't "want to be here anymore" or "want to wake up every day anymore".
"When I first started this job in November, you know I'd been dealing with a lot the previous two years. It was emotionally and mentally exhausting. I love my job, I love working with you every day, but I copped a really hard time," she told her co-host Rove.
It is truly puzzling why anyone feels the need to say hurtful things to Sam, or anyone for that matter. To sit behind your screen and spew vile comments to someone you don't even know is beyond cowardly. Words can leave such a profound effect on someone especially when they are dealing with their own mental health issues like depression. The Bachelor star says the constant trolling left such an impact on her that she began to withdraw from her family and friends.
"Everyone was so critical when I started the radio show, the media were critical, and trolls were horrendous. I was getting so heavily trolled, and there were other elements to it that I don't even want to mention.
For about three or four months I'd go to work, I'd come home, and I wouldn't even want to leave the house. I was in an awful place, a really, really dark place. I shut my friends out, I shut my family out. I'd come to work, go home, and stay in that dark horrible place. My relationship was struggling, because I shut Sash (Mielczarek, her partner since appearing on The Bachelor together) out."
Sam spoke about the depths of her depression and how she truly felt there was no point in her being here anymore. Her partner Sasha felt helpless and didn't know what to do.
"Sash said, 'Sam, I don't know what to do anymore, because all you do is cry, and you're not talking to me.' And I said to him, 'I don't want to be here anymore. I don't want to wake up every day anymore'. It wasn't until I said that out loud, because I'd just been bottling it all in," she said.
"I saw the helplessness in his face and realised, it's not fair for me to want to give up. I just had to find the strength … With my supportive boyfriend and my beautiful friends, I realised my worth. I'm worthy of a great job, I'm worthy of a great boyfriend. I just want to be the best version of me I possibly can.
"I'd been working forward and speaking to a professional — because I think that's important to do. I went to Bali over the break, I felt like I was all good, and then I saw the heavy comments.
"People were trolling, and making up fake accounts to talk to my loved ones, and making up lies about me. It just all fell heavily on me again. I've worked so hard to get away from that dark place, but these trolls are relentless and they're pushing even harder. I don't know why people think they can do that to someone.
I'm a good person and I've done nothing but great things for people, I don't deserve this."
How absolutely disgraceful this behaviour is! Sam's co-host Rove spoke about his concerns for her saying that  her tweet reminded him of Charlotte Dawson who took her own life in 2014. Charlotte was also suffering from depression and became the target of online bullying for many years. Sadly it all got too much for her.
Rove told his co-host he was looking forward to working with her for "many more years of this show to come."
If you or someone you know is struggling with depression please know you are not alone. You can seek help at Beyond Blue or call 1300 22 4636.
Photos via Google images.