Selena Gomez Takes A Break As She Deals With Anxiety, Depression and Panic Attacks Caused by Lupus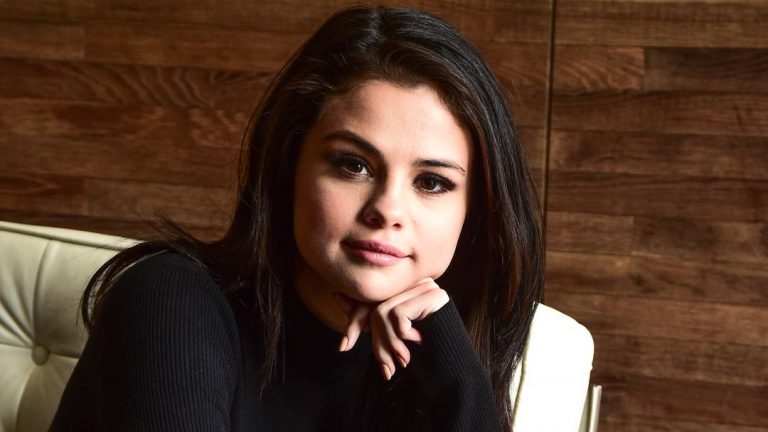 Pop star Selena Gomez revealed she is taking a much needed break following months of travel for her Revival World Tour.
The 24 year old singer, who is battling lupus spoke to ET on Tuesday to explain her decision:
"As many of you know, around a year ago I revealed that I have lupus, an illness that can affect people in different ways," Selena said.
"I've discovered that anxiety, panic attacks and depression can be side effects of lupus, which can present their own challenges."
"I want to be proactive and focus on maintaining my health and happiness and have decided that the best way forward is to take some time off," she continued. "Thank you to all my fans for your support. You know how special you are to me, but I need to face this head on to ensure I am doing everything possible to be my best."
"I know I am not alone by sharing this," Selena continued. "I hope others will be encouraged to address their own issues."
Selena famously had an Instagram feud with her ex-boyfriend Justin Bieber this month but says it has nothing to do with her decision to step back from the spotlight for a while. A source close to the singer says she "hadn't felt like herself" lately, and that it is "absolutely not related to anything else such as alcohol or substance abuse."
"She decided to clear her calendar for the year in order to have this be her priority for future happiness and didn't want to leave any promoters at bay," the source continued. "She feels relieved that she can now make more sense of why she was feeling the way she was and is optimistic about the future."
The official Lupus Research Alliance tweeted support to Selena upon hearing her announcement. "Sending our very best to @selenagomez," the message read. "Thank you for being such a strong voice for the #lupus community."
"We are so proud of Selena for taking care of herself and bringing awareness to this sometimes very misunderstood illness," he added.
Last year Selena spoke out about her private battle with Lupus that saw her step away from the limelight as she underwent chemotherapy.
"I wanted so badly to say, 'You guys have no idea. I'm in chemotherapy. You're a**holes,'" Selena said at the time, referencing rumors that she was dealing with substance abuse issues. "I locked myself away until I was confident and comfortable again."
We wish Selena all the best as she focuses on her health and well being away from the spotlight and scrutiny of the paparazzi.
Photos: Google images