Seven Year Switch Star Is Suffering From Mastitis After Giving Birth To Her Fourth Child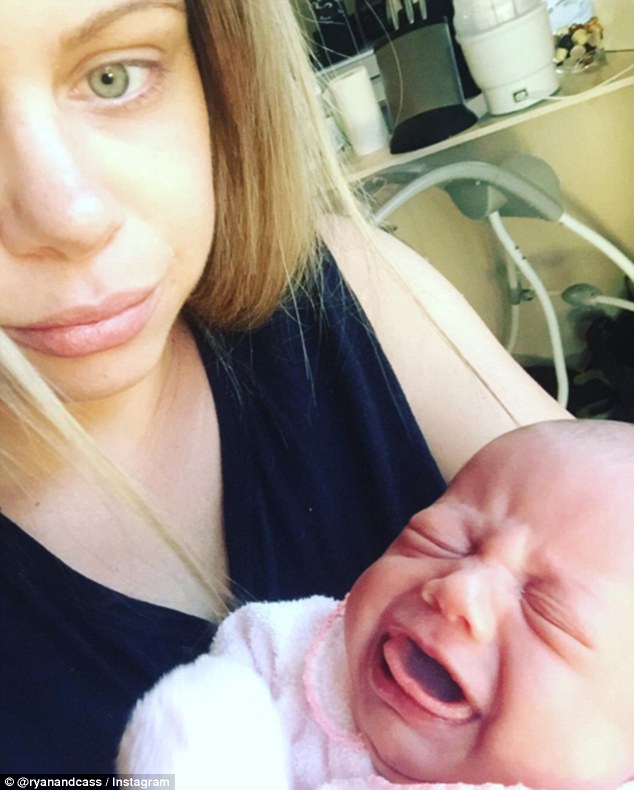 Motherhood definitely has it's share of ups and downs so it's always refreshing to see celebrities sharing some of their struggles as well as the glamorous moments on Instagram.
Seven Year Switch star Cassie, has revealed she is suffering from Mastitis, four weeks after giving birth to her fourth child, daughter Mena. (Mastitis is an inflammation of the breast tissue which is usually caused by blocked milk ducts while breastfeeding. It's painful and causes swelling in the breast which can lead to infection.)
The reality TV star looked defeated while holding her month-old daughter in a photo on Instagram. She shared the news that she wasn't feeling well with her followers. Her caption read:
'You win Mastitis … one sick Mumma here! Daddy to the rescue #canteventhinkofanyhashtags #sickmumma #ryanandcass #sevenyearswitch.'
Cassie, who appeared on Seven Year Switch with her husband Ryan earlier this year, has been sharing her experience with motherhood on social media. What we love about Cassie's account is that she doesn't only post photos on her 'good' days. She gives a very honest look into how motherhood can be.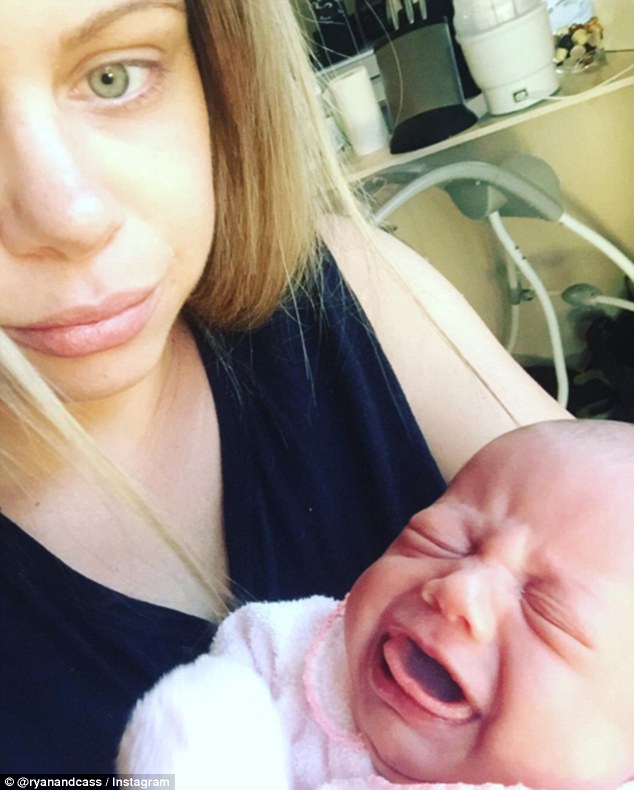 She shared the above photo last week of her screaming daughter with the caption:  'If she wakes then she must be fed! Like straight away … Eat, poo, sleep, poo on replay allllll day long lol!' She added the hashtags: #babe #feedmeNOW #instababy #mumlife #replay #newborn #babygirl #menalee #love #dontcry #ryanandcass #sevenyearswitch.'
As well as baby Mena, the couple's children include Cassie's ten-year-old daughter, Ramani, from a previous relationship, an 18-month-old daughter, Emmerson and a son Dex who was stillborn.
Photos via Instagram.