Sex And The City Star Cynthia Nixon Shares Touching Tribute To Her Transgender Son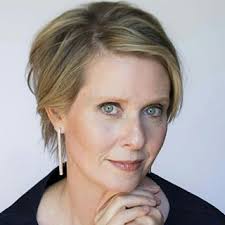 Sex And The City Star Cynthia Nixon Shares Touching Tribute To Her Transgender Son
Sex and the City actress Cynthia Nixon has shared a gorgeous photo of herself and son Samuel, who is transgender, at his college graduation.
The post was in honour of the 14th Annual Trans Day of Action, clearly a cause very close to Nixon's heart. The actress, who is also the current candidate for governor of New York usually keeps her kids out of the public eye but this time she made a rare exception.
The photo has the caption: "I'm so proud of my son Samuel Joseph Mozes (called Seph) who graduated college this month. I salute him and everyone else marking today's #Transdayofaction.
Seph, was born Samantha Mozes in November 1996, and is Nixon's first child with her ex-partner Danny Mozes. Danny and Cynthia, were together from 1988 to 2003 and have another son, named Charles Ezekiel, who was born in December 2002.
After the couple separated, Nixon started dating Christine Marinoni, and the two got married in May 2012. Together, they have a son named Max, who Marinoni carried.
While Nixon is a huge supporter of the LGBTQ community this is the first time she's acknowledged her son's gender identity in public.
Last year, the actress spoke about how important it was for LGBTQ individuals to come out and to stand up for their rights.
"As LGBT people, we know how important coming out is, but I would argue that our coming out has never been more important than it is right now," she said. We need to come out not just as queer, but as people who know all too well what it feels like to be put in a box that says other, less than, an easy target if you're looking for someone to bully, harass, discriminate against, demonise, beat up, even kill."
Images: Facebook and Instagram