Shannen Doherty Shares Touching Photos During Her Cancer Battle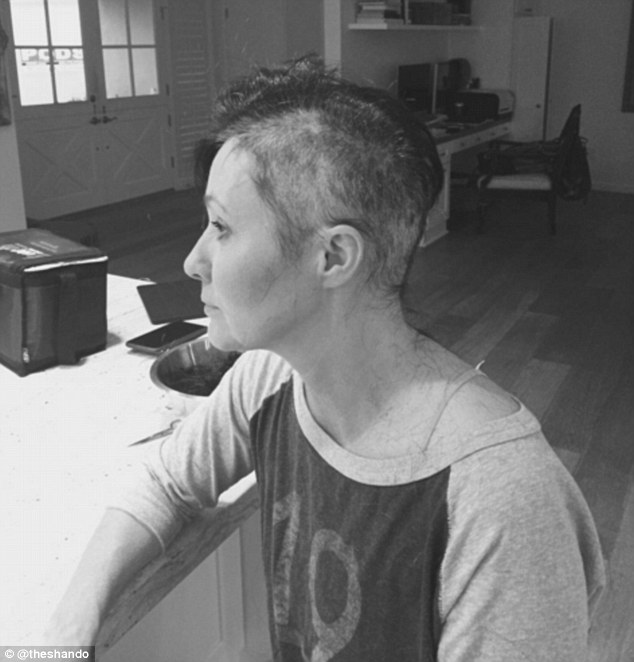 Actress Shannen Doherty took to Facebook and Instagram to share a series of touching photos documenting the shaving of her head as she bravely battles with cancer.
The former Beverly Hills 90210 star revealed she had breast cancer in August last year and has kept her fans updated with her progress.
On Tuesday, 45 year old Shannon got together with her mum, Rosa and best friends to shave off her locks as most patients who are undergoing chemo do. Shaving your hair off is a particularly distressing moment and having the support and love of those around you is monumental.
One of her friends, model Anne Kortright-Shilstat also posted on Instagram about her friend and helping her through this, writing, "I couldn't be prouder of you today. Your strength and courage is so inspiring and I am so very lucky to have you in my life. Thank you for blindly trusting me today to help you with such a big step."
Earlier this year, Shannen gave an update on her health while on The Dr Oz Show. She explained that she can no longer have children because of the treatment she is undergoing. The medicine she is currently taking prevents her from falling pregnant. Shannen hasn't had surgery to remove the tumour yet. She said her oncologist wanted her to undergo drug treatment first and then chemotherapy to see if it would shrink the mass.
Photos via Instagram and Facebook.