The Shortest Celebrity Marriages Ever!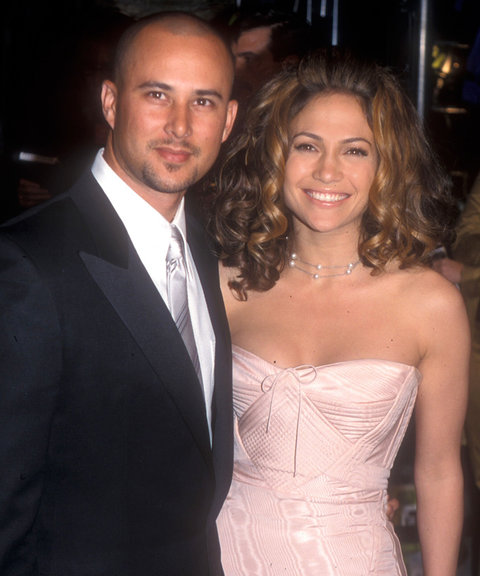 Marriage is usually 'till death do us part' but in the case of these celebrities it's more 'till someone better comes along.'
No-one is saying a marriage is easy but some of the following couples barely saw out the week of their wedding let alone the year!
From Kim K's short lived love affair with clueless Kris Humphries to Nicolas Cage and the eternally-glum looking Lisa Maria Marie Presley- these are some of Hollywood's shortest marriages!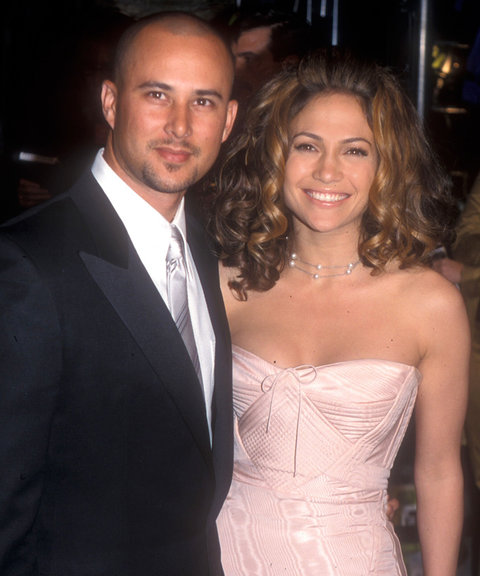 JENNIFER LOPEZ AND CHRIS JUDD
Before Casper Smart, Marc Anthony, and Ben Affleck, Jenny from the block was married to choreographer and dancer Cris Judd. The dancer starred in J.Lo's music video for "Love Don't Cost a Thing," and went on to marry her in September 2001. They divorced nine months later in June 2002. Sources say Cris was slightly overwhelmed by JLo's fame and constant need to be in the public eye. Plus he didn't like the fact she was a better dancer than him!
NICOLAS CAGE AND LISA MARIE PRESLEY
Lisa Marie and Nicolas Cage married in Hawaii in 2002, but Nicolas filed for divorce three months later. However, he immediately regretted it. "The most upsetting thing," Presley said, "was when he called to say he was sorry, wish he hadn't done it, things like that. You can't have a temper tantrum and then call me four days later and expect, you know, everything to be fine again." Rumours say Nicolas, who is a huge Elvis Presley fan, just wanted VIP entry into Graceland- and the recipe to the King's famous fried peanut butter sandwiches!
CHAD MICHAEL MURRAY AND SOPHIA BUSH
Chad Michael Murray and Sophia Bush met on the set of One Tree Hill, and married in 2005. Five months later the couple parted ways in the midst of reports that Chad was cheating with Paris Hilton. "We were two stupid kids who had no business being in a relationship in the first place," she said in 2014. That's definitely not hot.
DREW BARRYMORE AND TOM GREEN
Drew Barrymore and comedian Tom Green had a year-long engagement, but their post-elopement marriage only lasted nine months thanks to "irreconcilable differences." "I don't really tend to talk about it that much comfortably or publicly. All of that was part of that sort of crazy, whirlwind of a time," said Drew Barrymore.
KID ROCK AND PAM ANDERSON
Kid Rock and Pamela Anderson got married in 2006 on a yacht in St. Tropez but broke up a few months later. The couple announced the split on their website- "Divorce. Yes, it's true.Unfortunately impossible." Meanwhile, Kid went on to accuse his wife of faking a miscarriage, prompting her to say this about him: "He's bitter," she explained. "It's sad to see. I don't want to battle with him. I wish him the best. I'd hate to point out habits I had a hard time with. They are personal to him and that's why we are not together. These are desperate attempts. I've moved on."
CHER AND GREGG ALLMAN
The marriage between Cher and Greg only lasted nine days! The couple married in Vegas in July 1975 and split just days later. Cher and Greg reconciled only to separate again later. Also, it should be noted that Cher married Gregg three days after the ink on her divorce from Sonny Bono was dry.  Unfortunately there was no break up song although "If I could turn back time" may be an appropriate tune.
BRADLEY COOPER AND JENNIFER ESPOSITO
Did you know Bradley Cooper was once a married to Jennifer Esposito for just four months after a simple wedding in December 2006. "It was just something that happened," Cooper said in 2011. "The good thing is, we both realized it…Sometimes you just realize it. It just wasn't right. It's interesting…things happen!" Jennifer's recollections of the wedding were slightly different- "Within days, my relationship hit an all-time low, and within a week, it was over. Abruptly, rudely, and with the exact callousness that I'd come to expect from him, but this time, I did nothing but agree to end it." BURN!
CARMEN ELECTRA AND DENNIS RODMAN
Carmen Electra and Dennis Rodman met at L.A.'s Billboard Live nightclub in November 1998, married eight months later in Las Vegas, and divorced nine days after that. Apparently the two were drunk at the time of their "I dos." How romantic! "It's easy to get caught up in a moment," Electra said. "You think it's romantic, but then you realize, 'God, we did it in Vegas?' It's like getting a cheeseburger at a fast-food restaurant." Same, same really!
KIM KARDASHIAN AND KRIS HUMPHRIES
Following six months of dating, the "fairytale" wedding of Kim Kardashian and Kris Humphries aired on television for the reality show Keeping Up With The Kardashians. It only took Kimmie 72 days to realise Kris wasn't her 'forever' husband- plus ratings for the wedding were super low. Kim was the one who ended the relationship, totally blindsiding a "devastated" Kris when she issued the following statement: "After careful consideration, I have decided to end my marriage. I hope everyone understands this was not an easy decision. I had hoped this marriage was forever, but sometimes things don't work out as planned. We remain friends and wish each other the best." I don't know- I think Kris should of run after his first holiday with the fam in Bora Bora. Remember when Kim lost her diamond earring after Kris threw her in the water? I kid you not- I have never seen anyone lose their shit so quickly and have a COMPLETE melt down over anything. When Kris jumped in to retrieve the earring he should've just kept on swimming and swimming and swimming…
Photos via Google images.