Shut The Front Door- Gwyneth Paltrow Has Released A Candle That Smells Like A Vagina!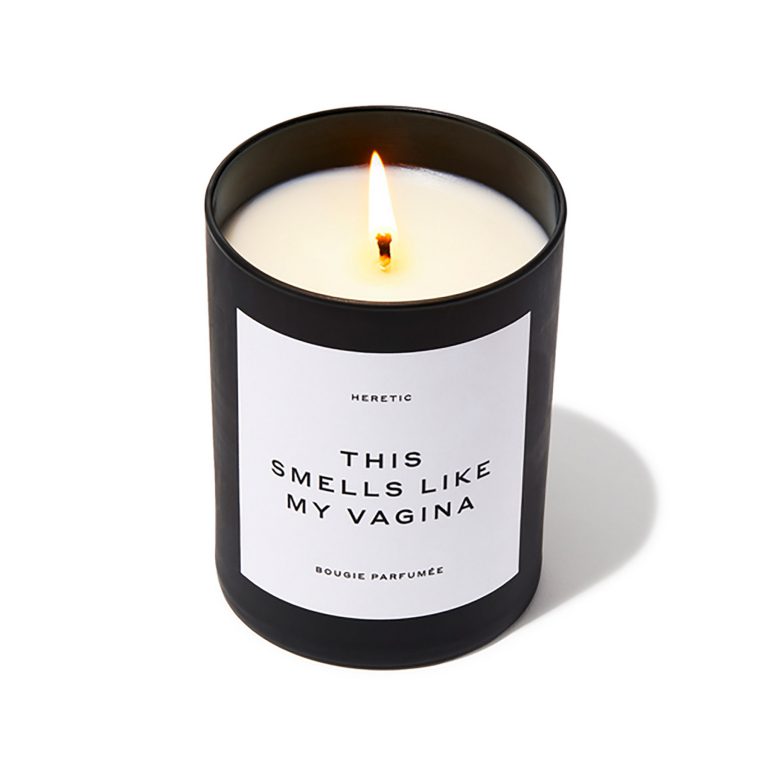 Shut The Front Door- Gwyneth Paltrow Has Released A Candle That Smells Like A Vagina!
Hollywood actress Gwyneth Paltrow is no stranger to the unconventional (I mean come on, her kids are called Apple and Moses) but even for her, this new offering on her GOOP website is all kinds of crazy!
The 47 year old's online store is selling a $75 candle named "This smells like my vagina!"
Nope, we're not joking!
You want to know what it smells like don't you?
According to the item's description the candle's scent is a "blend of geranium, citrusy bergamot, and cedar absolutes juxtaposed with Damask rose and ambrette seed."
Alrighty then.
The candle is made by artisanal fragrance brand Heretic and it's said to have "started as a joke" between perfumer Douglas Little and Gwyn while they were collaborating on a fragrance together. The two were testing scents when Gwyneth blurted out, "Uhhh..this smells like a vagina," the website said.
Luckily they decided against making it into a fragrance, but thought a candle would be appropriate.
According to Goop, the brand did a "test run" for the candle during the In Goop Health summit and "it sold out within hours."
This isn't the first time Gwyneth has shared her 'vaginals' with us. Remember back in 2016 when the actress spoke about vaginal steaming? While skeptical at first, she admitted she was later hooked on the beauty treatment.
"The first time I tried V-steaming, I was like, this is insane," Paltrow told The Cut. "My friend Ben brought me and I was like, 'You are out of your f—– mind. What is this?' But then by the end of it I was like, 'This is so great.' Then I start to do research, and it's been in Korean medicine for thousands of years and there are real healing properties."
And who could forget those jade stones she would stick into her hoo-hah to help tighten those vaginal walls?!
Gwyneth says she's a huge fan of testing new treatments. "I actually really like being the guinea pig. Some of my other girls are guinea pigs for stuff, too, but I enjoy trying things. I don't necessarily endorse all of them, but I like to try them and write about them."
Clearly.
If you're as obsessed and fascinated by Gwyneth's wild and wacky lifestyle as we are, then you'll be over the moon to hear that her lifestyle brand is currently set to launch a six-episode series on Netflix called The Goop Lab, which will feature the star and her team exploring all sorts of new health treatments. The series will premiere on Jan. 24.
We CANNOT wait! Now if we can just figure out a way to get our hands on the vagina scented candle which is currently sold out on both Goop's and Heretic's websites, our day would be complete!
Images: Instagram & Goop