Singer Adele Without Her Trademark Eyeliner Looks Completely Different!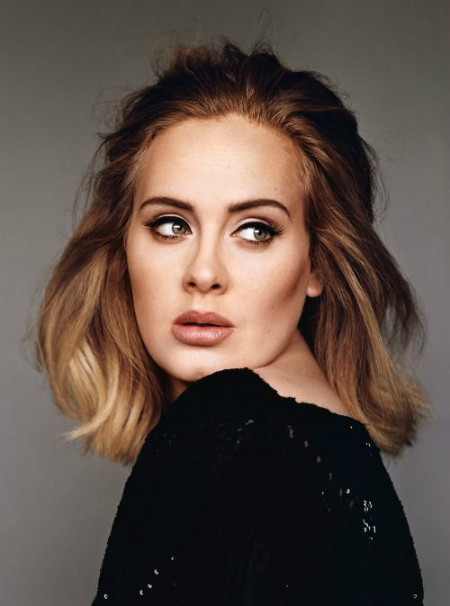 Adele is known just as much for her signature winged eye liner as she is for her amazing vocals.
So when the 28 year old singer posted a candid photo of herself without a trace of make up recently her fans went wild with admiration!
"You are beautiful! Thanks for posting a make-up free pic! That's why we love you-so real. You inspire so many," said one fan.
The beautiful photo was simply captioned with: 'Phoenix, AZ / Aug 16'
In another black and white pic Adele can be seen removing her make up and still looking effortlessly chic!
Just after Adele posted these raw images of herself, the Rolling In The Deep singer posted a video revealing she was cancelling her show in Phoenix, Arizona due to ill health. The reason she gave was because she was suffering from a bad cold.
'Hello everyone, specifically everyone in Phoenix, Arizona. I can't do my show tonight, my second show here. I'm really, really sorry. I've had a cold for a couple of days and I've been pushing through it, and I did my show last night and I loved it – but I pushed too hard, and my cold has got the better of me. As you can hear, even if I did the show, it wouldn't be very good. I'm really, really, really, really sorry to let anyone down.' the singer said.
'I've enjoyed my tour so much and cancelling shows has not been something that I want to do. I've pushed through a lot, but I've been trying to sing all morning and warming up, but nothing's really happening. I'm so sorry to let you down, I know lots of people will be flying in from all over, it's the last thing I want to do, but I have to look after myself.
I will reschedule this show, I promise you, and I will come back and smash it for you. I'm really, really sorry, have a wonderful evening without me.'
Photos: Instagram