Sophie Delezio Is All Grown Up And Has Her Sights On The Next Paralympics!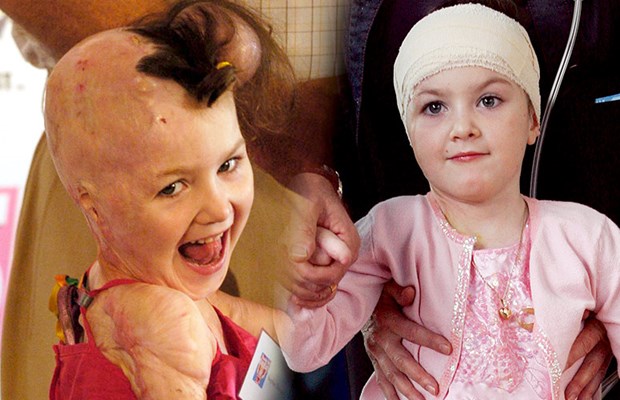 Remember Sophie Delezio? She was the two year old who suffered horrific injuries when a car crashed into her childcare centre back in 2003.
Sophie received burns to 85% of her body and subsequently lost an ear, her hand and both legs during the accident which saw her pinned under the burning vehicle. The toddler spent three months in a coma.
Sophie captured the nation's heart with her strength, resilience and her smile that never left her face. Just when she seemed to be on the road to recovery, tragedy struck again in 2006 when Sophie was hit by a car while she was sitting in her stroller.
She was thrown 18 metres and sustained horrific injuries once again. With a broken jaw, collarbone, ribs, punctured lungs, fractured vertebrae and brain injuries, Sophie was once again left fighting for her life.
And fight she did! Now at 15 years old Sophie continues to inspire others with her sheer will to live and determination. She never gave up the fight to live. The teen says the support she has received over the years has been incredible.
"It's pretty amazing just to see how many people who supported me and know my story," she said, "It's really nice allowing people to look at me and to just… I don't know how to explain it. It's pretty cool".

Her mum, Carolyn Martin says: "One of her great strengths is that she gives it a go, gives it a red hot shot – pretty much would for whatever she sets her mind to."
Sophie now has her sights set on the 2020 Paralympics where she hopes to join the Australian rowing team.
Until then, Sophie and her mum are promoting their Day of Difference Foundation – which hopes to reduce the incidence and impact of children's critical injury in Australia. With over 1000 children hospitalised each week, the Delezio family are raising awareness and money for the cause.
Photos: Google images