Spoiler Alert: The Big Bang Theory Baby Has Arrived!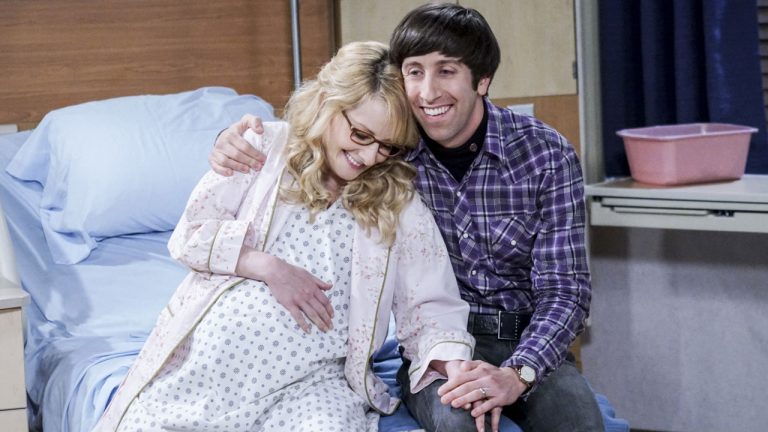 Fans of The Big Bang Theory rejoice! Baby Wolowitz is finally here… and it's a girl!
In the latest episode of The Big Bang we see Raj getting super excited while Bernadette's is in labour and accidentally revealing that the expecting parents are having a girl!
Howard and Bernadette are initially upset that their secret is revealed but they quickly get over it when they start worrying about what to name her.
"So, what are we going to name this kid?" Howard asks Bernadette between contractions. "Now that we know she's a girl, that kind of ruins my plan for Wally Wolowitz."
A lot of back and forth ensues with Bernadette even offering to name her after Howard's late mother Debbie.
By the end of the episode, Howard announces to his patiently waiting friends that their bundle of joy has arrived and they have a name!
"We have named her Halley," Howard says proudly.
"Aww, like Halley's comet?" Leonard asks.
"Exactly," Howard continues. "Also like the comet, Bernadette said she's not going to have sex with me for another 75 years."
And there's one more surprise! Despite Raj being the one who let the cat out of the bag with the baby's gender, the couple forgive him and announce that he has been chosen as godfather to Halley.
"I can't wait for Halley to meet her new aunts and uncles — and godfather," Howard adds looking at a shocked Raj.
Nawww! So much cuteness all round!
Photos: CBS