Step Aside Kanye West, Cause Paris Hilton Wants To Run For President!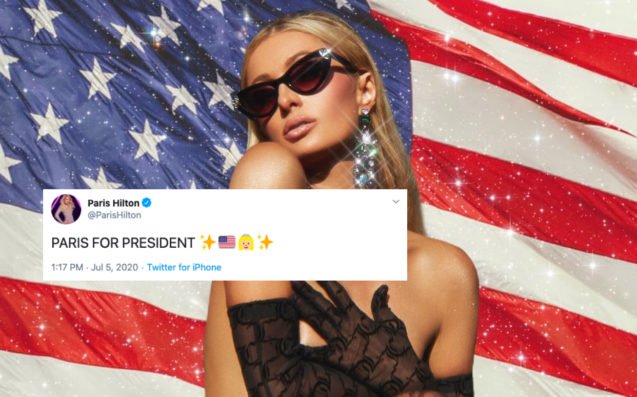 Step Aside Kanye, Cause Paris Hilton Wants To Run For President!
Kanye West has already shown interest in becoming the next president of the United States but it looks like he may have some stiff competition with the likes of Paris Hilton also vying for the top job!
Who knows if Kanye is serious or not but in all honesty I would believe anything at this point. And before you say 'but wait, Kanye is just a narcissist with no qualifications,' I have two words for you – Donald Trump.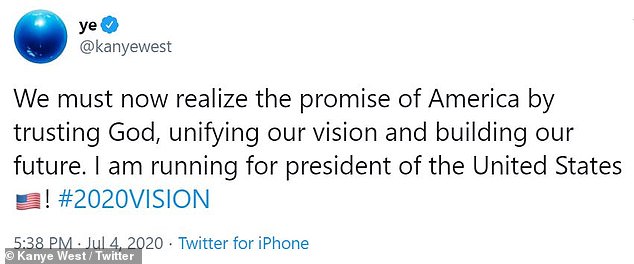 If the thought of President West is just too weird to contemplate then how about President Paris? That has a nice ring to it, don't you think? No, we're not kidding- Paris Hilton has tweeted PARIS FOR PRESIDENT and at this stage I have no idea what's going on in the good ole US of A!
"PARIS FOR PRESIDENT," the socialite tweeted in all caps, followed by an American flag and princess emoji.
Americans are heading to the polls on November 3rd to choose between current president Donald Trump and Joe Biden as well as potentially Yeezy.
It remains to be seen whether Paris' name will be on the ballot or not but in all honesty we don't really think she'd be the worst candidate at this stage.
Plus she has a whole range of cool slogans to choose from: Make America Slive Again, America: Loves It and, of course, That's Hot. 
And who would be Vice President? Potential options include possible First Lady Kim Kardashian or even Britney Spears. But we all know it simply has to be Nicole Richie, Hilton's side kick in The Simple Life.
This isn't even the first time Paris has hinted at becoming "POTUS." In 2008 she graced us all with the hit Paris For President.
"Paris for president
America should put me in charge
Paris for president
Look at Bush, it can't be that hard."
The song was a joke in response to John McCain using her image without her consent, but if hey it's pretty good!
"I'm Paris Hilton and I approve this message," she concluded the now-iconic video.
In 2008, Paris was already on board with fighting for marriage equality, as well as talking about how "global warming is totally not hot." She already has a better grasp on current events than current leaders.
Go on America, how much worse could Paris Hilton really be?!
Images: Twitter