Steve Peacocke Takes the Silver Logie for Most Popular Actor
Say the name 'Brax' to women across Australia and the UK, and the chances are that you'll start to see many of them melt on the spot! Not only is he very easy on the eye, and has washboard abs, part of his appeal no doubt lies in his unassuming attitude. Steve Peacocke, the 31 year old actor from Dubbo, who plays the much swooned after Home and Away character Darryl 'Brax' Braxton, it seems is just a good, down-to-earth Aussie bloke – and according to last night's Logie awards, he is also Australia's 'most popular actor.'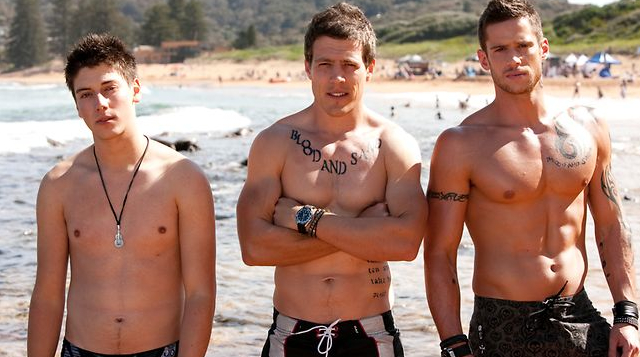 Speaking to 2DayFM radio station prior to the Logie Awards, Peacocke had voiced his doubt that his nominations would amount to an award.
"My chances aren't very good. I really don't think I am going to win this one. You've got Hamish and Andy. My girlfriend absolutely loves those fellas. She probably voted for them."
And on speaking of his nominations to the 2Day FM radio station he also expressed his surprise at being nominated.
"It's an honour. I can't believe it. I don't know how anyone knows who I am!"
Whilst we love a modest man Steve, c'mon mate! Call it a hunch, call it what you will, but I think it may have something to do with that role you play in that…erm…Prime soapie?
When presenter Adam Hills made a joke in the same vein about not knowing who Peacocke was (ouch), the handsome soap star quipped 'Everyone in Dubbo knows who I am, and there are 40,000 people there.'
We've got news for your Stevey-boy, your fan base stretches a little further than that, but we love that you haven't let it go to your head nevertheless!
Who would you/did you vote as your favourite Aussie actor?