Take A Look Inside Zoe Foster Blake's Fridge- We Know You Want To!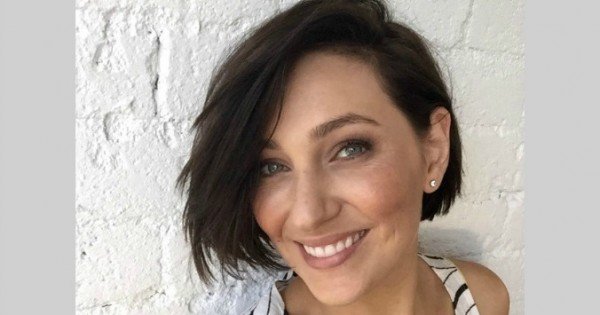 Zoe Foster Blake has opened up her fridge to the world and we must say we are a tad envious. The mum of one shared the photo last night on Instagram and it's chock-a -block full with pre-prepared meals. In fact there is nothing else in there. Where' s the Vienetta? Where' the ice for her gin?
The fridge contains a total of 27 pre-packed meals from fresh meal company YouFoodz. While some were left to wonder exactly how much Zoe was being paid to spruik their goods it seems it was a free plug after all! Zoe loves their meals that much! Hey, I love anything I haven't had to cook too!
While a fridge packed full of ready to eat meals may seem like a dream to all of us unfortunately it's not a very realistic one. The total cost of the 27 meals is said to be around $260 -which is the bill for a whole grocery shop for some families.
The wife of radio and TV personality Hamish Blake said her 'chockers' fridge was a necessity as she balanced looking after two-year-old son Sonny and dealing with her media commitments for her skincare range GoTo.
'This is our fridge. Look! It's a bloody TV ad fridge!' she wrote on Instagram. 'Chockers with cheaty delivery meals because quite frankly, with such an interstatey husband this week, and a beastload of work, cooking can suck a doz. We try different companies but I like @youfoodz cos they're fresh not frozen, they taste REAL, and there are lots of gluten and dairy free meals for my fussy gut.'
Sharing the image of her organised fridge with her 360,000 followers, Zoe said: 'Sure, I feel like a loser watching the heroes on Masterchef get perfect scores as I eat food someone else prepared, but you gotta sneak some life-cheats in every now and then. This isn't sponsored by the way. Just a recommendation. I don't do sponsored posts. Unless it's Go-To and then I pay myself with almond croissants and kisses on the hand.'
A spokesperson for the company confirmed that they did not pay Zoe in any way to promote their meals.
'Zoe was not paid or asked to promote our product. She is in no way sponsored or employed as a part of an ambassador program,' a spokesperson for Youfoodz said.
Okay, let's stop talking about the fridge for a second and let's discuss how darn cute Sonny is! In fact if you're not following Zoe on Instagram then you are missing out on one of the cutest kids in the world! His little videos are guaranteed to make your day. You can follow Zoe here. You're welcome.
Photos: Instagram