Take a Peek Inside the Famous Cedars-Sinai Hospital's Deluxe Maternity Suite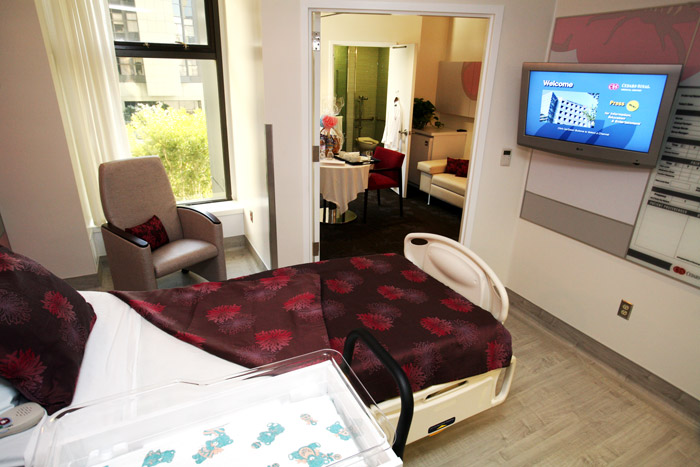 Take a Peek Inside the Famous Cedars-Sinai Hospital's Deluxe Maternity Suite
Whenever a celebrity baby is born in Los Angeles, there's a fair chance it will be born at the famous Cedars-Sinai Medical Center. And next week Blac Chyna, 28, will be delivering her first child with Rob Kardashian, 29, in the same lavish maternity suite as her soon-to-be sister-in-law, Kim Kardashian. According to TMZ, Chyna is booked in for a C-section.
Jessica Simpson, Victoria Beckham, Kate Hudson, Penelope Cruz, and Pink have all delivered babies at the hospital in the past couple of years, according to The Hollywood Reporter. TMZ was told Kim Kardashian and Kanye West dropped $4,000 a night to deliver their son Saint West. Rob's oldest sister Kourtney Kardashian also gave birth to her children at Cedars-Sinai hospital.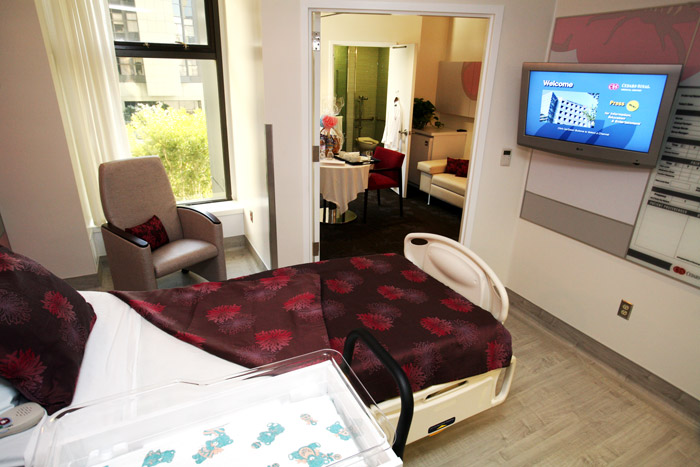 TMZ reported the maternity suites have an extravagant set up with three beds, two bathrooms, and a nice lounge area.
Every deluxe suite includes an in-room refrigerator stocked with complimentary chilled juices and bottled water as well as a welcome basket. Both parents receive three meals per day from deluxe food services, with vegetarian and vegan options available. Deluxe meals for additional guests are available at an extra cost and parking is included in the deal.
There is no special celebrity wing or obvious extra security at the hospital. The Hollywood Reporter said the stars prefer the suites with doors marked 3127 and 3129 as these rooms have nice hardwood floors and round-the-clock doulas. They are not cheap, they cost US$3,784 a day.
One talent publicist told The Hollywood Reporter whenever a celeb name is expected to arrive, reporters usually park where the doctors do and come in via a back entrance.
One tabloid veteran told The Hollywood Reporter celebrities are easy to spot because their entourage huddles at the hospital's Starbucks.
Images: Google