'Tan Mom' Threatens to Sue Daughter's School For Not Putting Sunscreen On Her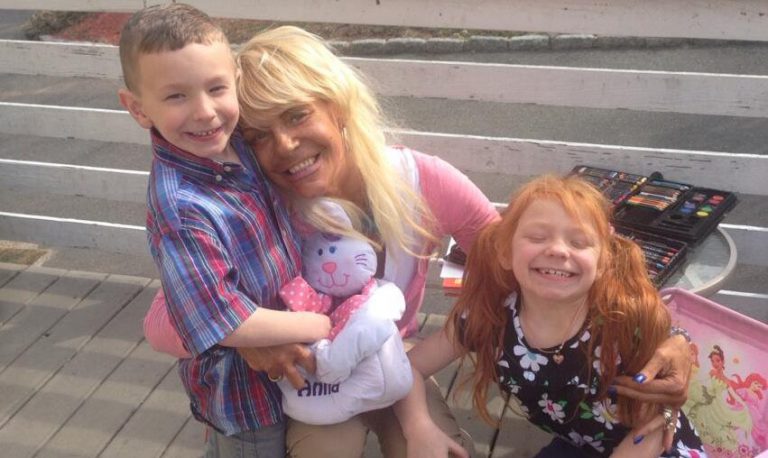 'Tan Mom' Threatens to Sue Daughter's School For Not Putting Sunscreen On Her
Remember 'Tan Mom'? Patricia Krentcil made international headlines in 2012 when her extreme love of tanning beds lead to her arrest on child endangerment charges after she took her 5-year-old daughter to a tanning salon.
Well Tan Mom is back, and she's pissed.
Her now-11-year-old daughter, Anna, came home from school with sunburn after a particularly sunny recess session.
"She was totally burned. I packed her (sunscreen) and she came home like a french fry," Patricia complained to the New York Post.
Oh the irony.
Ms Krentcil is threatening to sue her daughter's school over the incident, claiming that they neglected her child in allowing her to get sunburnt. This is the same school that raised the alarm back in 2012 when they found out that Anna was attending tanning salons with her mother so it certainly sounds a lot like tit for tat at this point.
"After what they did to me, they didn't put lotion on her? This time, I'm going after them," declared the 49-year-old mother of five from New Jersey. She added that her lawyer is fashioning a potential case against the Nutley Public School District for neglect.
This leads to a very important question:
At what age can you expect a child to either put their own sunscreen on or remove themselves from the sun and seek shelter in the shade?
I purchased small tubes of sunscreen for each of my children to keep in their school bags and they have all been instructed to put it on if they are out in the sun and can feel their skin being burnt. We also apply it before school in the summer months.
Our youngest is in kindergarten. In her first year of school, she is well aware that not only does she own sunscreen, but that she is fully able to apply it at any time during the day if she sees fit. She has used it successfully on more than one occasion. She's 6.
Tan Mom's daughter is 11-years-old. Is it unreasonable to expect an eleven-year-old to have a sense of personal responsibility towards her own well being? I think that is not unreasonable at all.
But then she's also had eleven years worth of instruction that sun=good and tanning=awesome.
Being sunsafe is extremely important for everyone, but even more so for people with fair skin and a tendency to burn quickly, like Anna likely is.
It is unreasonable to expect teachers to be running around applying sunscreen to every child during recess and lunch. They might remind the children to wear a hat or stay in the shade, but to actually expect them to apply the children's own sunscreen to every child is well beyond their call of duty.
What do you think? Do you expect your child's teacher to prevent your child from getting sunburnt or is that your child's responsibility?
Source: Twitter/Patricia Krentcil