Taylor Swift And Tom Hiddleston Have Called It Quits And He's Moved On Already!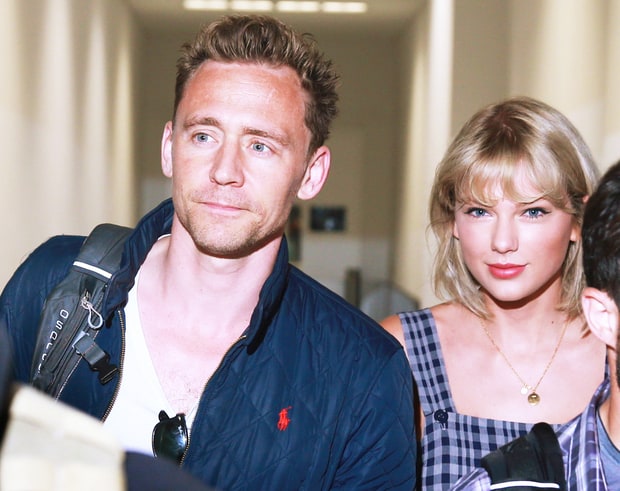 Hiddleswift are officially over. Taylor Swift and boyfriend Tom Hiddleston have called off their whirlwind romance after just three months of dating.
A friend close to Taylor has said: "She was the one to put the brakes on the relationship. Tom wanted the relationship to be more public than she was comfortable with. Taylor knew the backlash that comes with public displays of affection but Tom didn't listen to her concerns when she brought them up."
It's been rumoured Tom,35 was getting increasingly frustrated by Taylor's hesitation in taking the relationship public. Although the two were 'outed' as a couple on June 15th it seems Taylor wasn't really into it from the beginning.

"Tom wants their relationship to be public, even asking Taylor to go to the Emmys with him, but Taylor wants to keep her private life private," a source said. "Tom's need for their relationship to be so public so quickly makes her uncomfortable. She tried to be OK with it in the beginning but fears he is in love with the idea of her and not falling in love with her for the right reasons.
Taylor is an independent young woman and doesn't feel like she needs a boyfriend to make her feel complete."
So hesitant is Taylor in having a partner photographed with her that she is yet to walk down the red carpet with a 'current' boyfriend. Something Tom has been pushing her to do from the start and the actor was getting increasingly frustrated with her continued reluctance.
The pair began dating in June after meeting at the star-studded MET Gala in May. Taylor was dating British superstar DJ Calvin Harris at the time and they split weeks later. But Calniv has reportedly found love again with Mexican actress and model Eiza Gonzalez (who briefly dated Liam Hemsworth).
The source said: "Tom is just done with it. It bothers him so much that they've become known as this fauxmance laughing-stock."
Photos: Google images