Teen Mom 2 Star Chelsea Houska Marries Cole DeBoer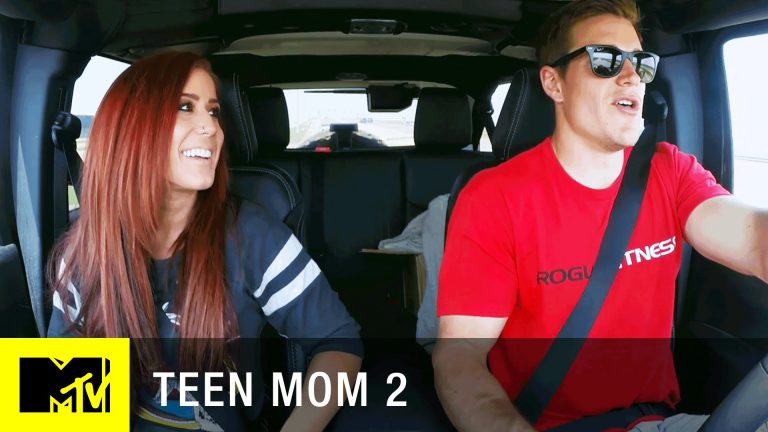 Teen Mom 2 star Chelsea Houska married fiancé, Cole DeBoer, in a quiet ceremony in South Dakota on Saturday.
The 25-year-old reality star announced the happy news with a picture of a polaroid snap of herself with her husband and 7 year old daughter Aubrey.
The day before the wedding, Houska shared the photo below of the flowers her fiancee had sent her with the caption:
"I don't know what I did to deserve this man, but I am thankful every single day, @coledeboer beyond proud to be able to call you my husband soon!"
The couple got engaged last November after dating for nearly a year.
"I am unbelievably excited, and it feels good to finally have my family that I have always wanted," Houska said to MTV news.
Houska is currently five months pregnant and is sharing the journey on reality show Teen Mom 2 as well as sharing photos of her growing tummy on Instagram.
Just last week, Houska shared a photo of her growing baby bump with the hashtag "#20weeks."
"Half-way there," she wrote. "Baby kicks are my favorite…and I swear my belly is growing by the minute!"
The baby will be the second child for Houska, who has a 7-year-old daughter, Aubree, from a previous relationship.
By the looks of it is seems new stepdad DoBoer has been spending a lot of time bonding with Aubree. He recently shared a cute pic from her birthday party last week.
"Had a 'super' fabulous time with this princess at her 'super party'!!," he captioned a photo of himself and Aubree wearing superhero capes.
Photos: Instagram