The Veronicas' Jess Origliasso Announces Engagement To Kai Carlton!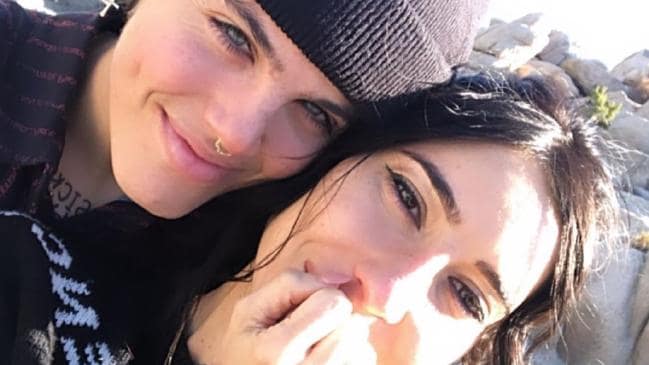 The Veronicas' Jess Origliasso Announces Engagement To Kai Carlton!
The Veronica's singer Jess Origliasso announced her engagement to boyfriend Kai Carlton today showing off her gorgeous ring.
The 34 year old said yes to her boyfriend musician of over a year who popped the question at the famous Joshua Tree National Park in California where the two have been holidaying.
Jess shared the photo of her beaming with happiness while telling her followers that she had been "crying for 2 hours".
Jess last dated Australian actress Ruby Rose before their relationship turned sour. She began dating Kai last year after meeting through mutual friends.
Kai's gender was questioned during an Instagram post last year when the couple were asked why they were attending an LGBT pride event. Kai responded with confirmation of his gender identity saying he was trans male.
"I don't really know what you mean by you 'don't understand the pride thing? Maybe I just don't say it that much because I don't see a reason to really say it socially. But I'm a trans male, so that's why I am prideful."
Speaking on where the two met, they revealed it was through their love of music, with Origliasso being a huge fan of Carlton's work.
"We both fell in love with the people who each one of us are," Carlton added. "I love and respect Jessie for who she is, she loves and respects me for who I am. We're just lucky."
Congratulations to you both! We wish you a lifetime of happiness together!
Images: Instagram