Tom Brady Leads The New England Patriots To Victory!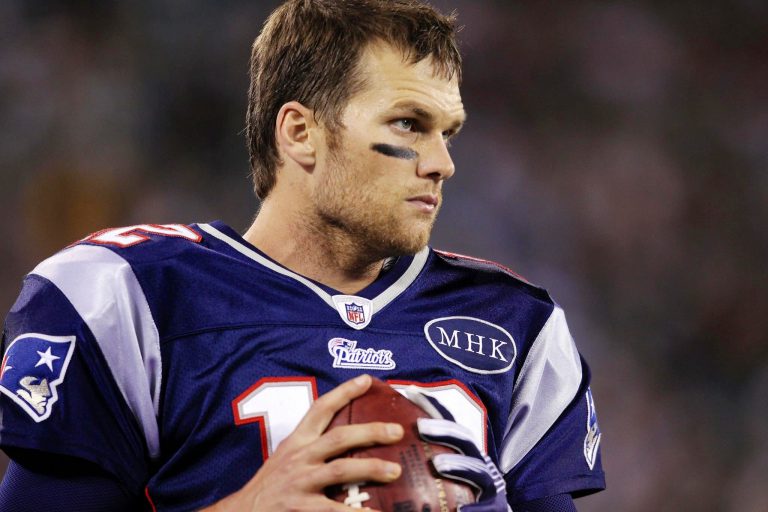 Tom Brady Leads The New England Patriots To Victory!
Word is there was some big sports game on in America today between Lady Gaga and Taylor Swift's song sets. The New England Patriots led by superstar quarterback Tom Brady defeated the Atlanta Falcons giving him his fifth Superbowl win!
Now clearly I'm not here to give you the ins and outs of the game, because well frankly I don't speak sport, but I do speak cute kids and Brady definitely has a couple of those!
Brady's wife, 36 year old Gisele Bundchen, shared the cutest snap of their daughter, Vivian, on the morning before the Super Bowl showing the 4-year-old in a custom rhinestone "Brady's Little Ladies" top and adorable French braid.
"Bom dia! Game day! #superbowl #daddyslittlegirl," the proud supermodel captioned the photo, taken near the end zone in Houston.
The 39 year old quarterback admits his daughter has him wrapped around her little finger. "That little girl owns my day — owns my life," the Patriots athlete said.
Later in the day, Gisele shared a group shot of more of Brady's lady fans, which also included his mum.
"We are ready! Let's go @tombrady !! Let's go Pats!!!," she captioned the pic of the group all wearing the same shirt.
The couple were married in 2009 and have two children together- six-year-old son Benjamin Rein and three-year-old daughter Vivian Lake.
"We feel so lucky to have been able to experience the miracle of birth once again and are forever grateful for the opportunity to be the parents of another little angel," Bundchen said after Vivian's birth. "She is healthy and full of life. Thank you all for your support and well wishes. We wish you and your families many blessings."
Brady also has an older son, eight-year-old John Edward Thomas Moynahan from a previous relationship with actress Bridget Moynahan.
Photos: Instagram