The Top 10 Most Popular Baby Names Of 2016…So Far!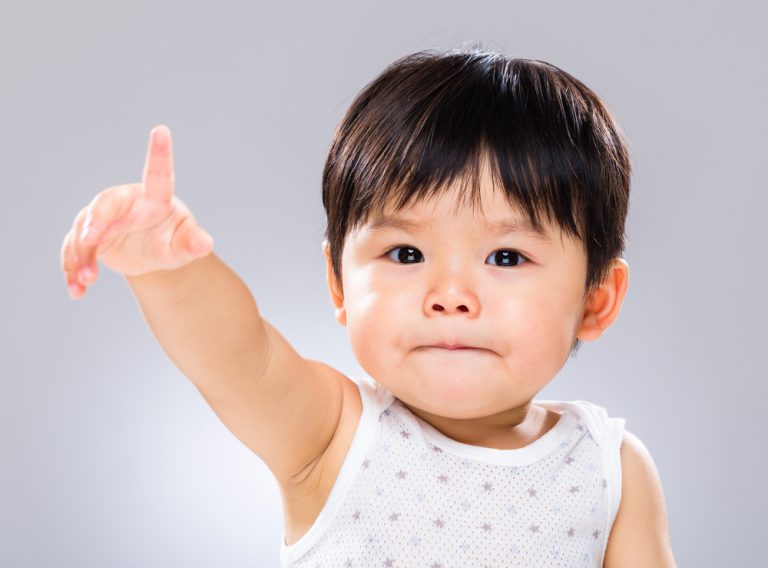 Choosing your unborn child's name can be one of the most exciting yet stressful moments of becoming a parent. A name is something that will define your child and be with them for the rest of their lives- unless you name them 'dotcom' in which case you can bet they'll be changing it to Tom as soon as they can!
Names always go through cycles where they are super popular for a few years and then you don't hear them for a while. Then there are the favourites that will always make an appearance- like Oliver, Henry, Mia and Isabella.
Website nameberry.com has released it's list of most popular baby names for 2016 so far and you'll see that they are heavily influenced by pop-culture this year with some names taken from movies such as Star Wars. Others are variations of traditional names while some are just old favourites. Did yours make the list?
GIRL NAMES
Thomasin
This female version of Thomas has made a huge leap in popularity this year and is also the name of the protagonist in horror movie "The Witch."
Leire
Leire is the name of a region of Spain and is pronounced LAY-ree. It's popularity may be thanks to the  influence of singer Leire Martinez.
Rae
The resurgence of Rae may be thanks to the Star Wars character Rey or Pioneer Woman Rea Drummond or its status as a great middle name like singer Carly Rae Jepsen.
Eden
Eden means paradise and is a particularly hot name this year for both girls and boys.
Wren
The type of bird, Wren- has become so popular as a name that it's looking to become the Ann or Lynn of the next generation.
Ruby
This name has been a favourite for years and continues to prove it's a popular choice.
Cala
Cala is an Arabic name meaning castle and also means cove in Spanish and may be a new substitute for the biblical Kayla.
Bernice
The biblical name fell off the popular baby names list in the early 80s but is back now just in time for the new generation of parents to rediscover it.
Vega
The astral name with an animal meaning means "swooping eagle" in Arabic. Nothing to do with Las Vegas I'm afraid!
Francine
Since 'It couple' Casey Neistat, a Youtube star, and jewelry designer Candice Pool chose it for their daughter its seen an increase of over 200 percent since last last year.
BOY NAMES
Kylo
The Star Wars inspired name has spiked this year since actor Adam Driver played the character in the new movie. Prepare for lots more baby Kylo's being born!
Corin
Corin has nothing to do with pop culture. It's a Shakespearean inspired name with a stylish two-syllable n-ending sound. It's simple yet unique.
Rex
X ending names have always been popular – with Rex now overtaking Max as the new favourite!
Colm
Irish writer Colm Toibin and actor Colm Meaney helped make this name famous. Pronunciation is like Colin with an m at the end. The Anglicized form, Callum, is popular too.
Oak
Usually botanical names fall on the girls' side, but the strong and simple Oak is an exception. Oakley is a rising name for girls.
Jace
This one syllable name is an alternative to Chase and is up by 200 percent from last year. Could also be short for Jason.
Theo
Theo is very popular throughout Europe and is gaining popularity this year. Could it be from Alvin and the Chipmunks?
Dane
Dane may be the Wren of the boys' side, a short simple name that makes a perfect middle for the new parents who want to move beyond John.
Orion
Orion has a Harry Potter connection as well as being the name of one of the brightest constellations in the sky. Both reasons to ensure it has remained a firm favourite.
Jude
The Biblical Jude owes its rise to a single celebrity, actor Jude Law. It's in the Top 100 in England and Scotland and at its highest place ever at Number 156 in the US. And we see it climbing even higher, based on is 130 percent jump in views over last year.