Tori Spelling Is Pregnant With Her Fifth Child!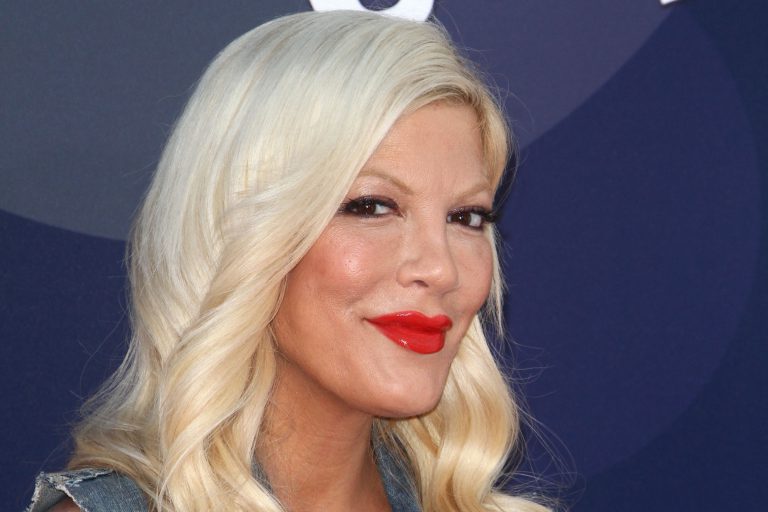 Tori Spelling's family is about to get bigger! The 43 year old actress confirmed she is expecting her fifth child with husband Dean McDermott. The couple, who recently celebrated their 10th wedding anniversary are already parents to Liam, 9, Stella, 8, Hattie, 5 and Finn, 4, and Dean has an 18-year-old son, Jack (see below) from a previous marriage.
The fifth child was definitely not planned but a very welcome surprise all the same. The actress spoke to People magazine about the pregnancy.
"It was a total surprise," Tori said. "But we always wanted a big family. I'm really excited."
Tori and Dean's marriage hasn't been at it's best lately with revelations Dean,49 cheated on his wife while filming a movie. The actor admitted his infidelity to his wife in 2014 and the two worked hard to rebuild their relationship, with Dean attending rehab for therapy . At the time he said:
"I am truly sorry for the mistakes I have made and for the pain I've caused my family.
I take full responsibility for my actions and have voluntarily checked myself into a treatment center to address some health and personal issues," he continued. "I am grateful to be getting the help I need so I can become the husband and father my family deserves."
Tori says since then their marriage is in "the best place." "For me, I'm most proud of the growth of our relationship," she said. "It just gets better, and I think when you go into a relationship, at least for me, you have all these fairy tale expectations. What it should be or shouldn't be, where it's going to go and where it's going to plateau. You get to that point where it's like, 'Wow, this is amazing' on a different level of what I ever expected."
During her latest pregnancy to Finn in 2012, Tori endured severe complications. The actress had a form of placenta previa, in which the placenta completely covers the cervix, and suffered internal bleeding throughout her pregnancy.
"It was surreal," she said at the time. "I just remember thinking, I can't leave three children behind."
"When they put Finn in my arms I was like, 'We made it. We did,'" she continued. "Now we have an insane bond. We've been through hell and back."
Congratulations you guys! What a blessing for your beautiful family!
Photos: Google images