The Trailer For Mariah Carey's Reality Show Is Here!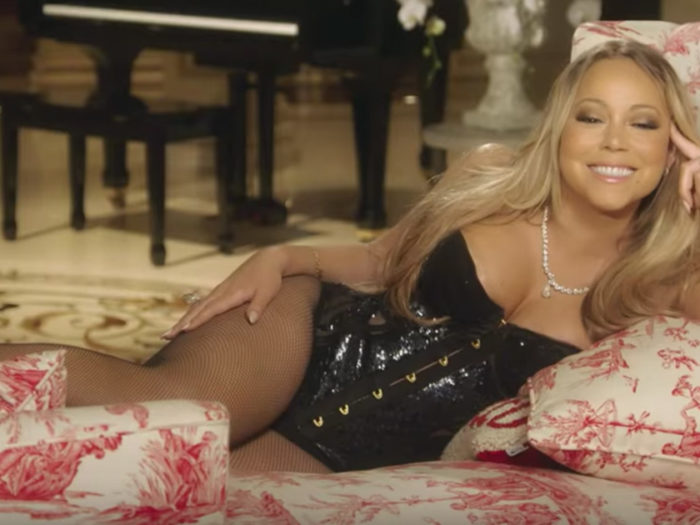 Songstress Mariah Carey presented the trailer for her reality documentary show at the Television Critics' Association panel this week and her entrance was typical rockstar! She reportedly entered the room with "six half-naked muscle men" who "formed a chair for her to sit on." Why? Because she can!
The trailer for her show Mariah's World, features lots of hilarious diva moments including:
– Mariah 'casually' lounging around at home in a leather bustier and fishnets.
– Mariah making a prank phone call as a woman called Pamela.
– Mariah insisting that those stories about her getting puppies delivered are all made up.
I don't know about you, but I think Mariah is totally taking the piss out of everyone! Yes, she knows her behaviour is over the top, but she owns it and laughs at it! The only thing missing is Mariah's fiance James Packer. No doubt, it was all too much for the media mogul to handle.
The trailer proves there's no typical day in the pop superstar's life! Watch below as Mimi plans her wedding and goes on an epic tour on "Mariah's World," coming to E! on December 4.
https://youtu.be/ahiCCNcf0Dk