US Singer Halsey Performs Just Hours After Suffering A Miscarriage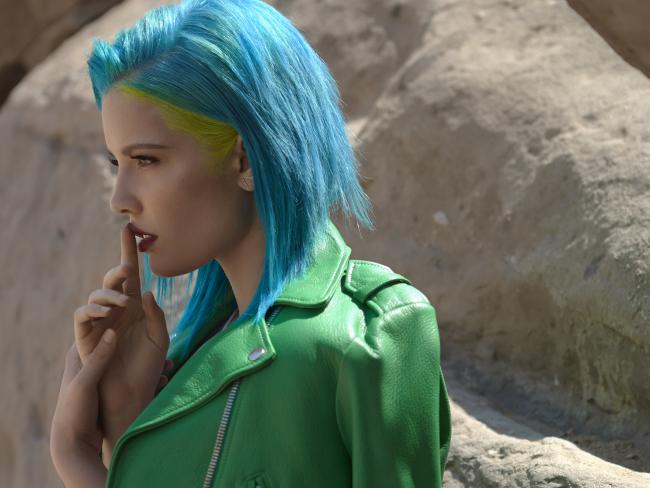 American singer Halsey revealed that she suffered a miscarriage just hours before she was due to perform on stage in Chicago last year.
The 21-year-old Halsey, whose real name is Ashley Nicolette Frangipane, spoke about the traumatic ordeal that took place in her hotel room which saw her screaming, and naked from the waist down bleeding just a few hours before she was set to perform in Chicago last year.
"I'm like, 'I have to cancel this show!'" the singer said.
"And everyone's kind of like, 'Well, it's Vevo LIFT, and it's three million impressions, so …' No one knew what to do."
The electro-pop artist said that she made the decision to go ahead with the performance and took two strong painkillers and sent her assistant to buy her some adult diapers
"It's the angriest performance that I've ever done in my life," Halsey said.
"That was the moment of my life where I thought to myself, 'I don't feel like a fu**ing human being anymore.
This thing, this music, Halsey, whatever it is that I'm doing, took precedence and priority over every decision that I made regarding this entire situation from the moment I found out until the moment it went wrong. I walked offstage and went into the parking lot and just started throwing up."
The singer blames the miscarriage on her hectic lifestyle and admitted it was her choice to perform that night.
"I wasn't drinking," Halsey said. "I wasn't doing drugs. I was fu**ing overworked — in the hospital every couple of weeks because I was dehydrated, needing bags of IVs brought to my greenroom. I was anaemic, I was fainting. My body just broke the fu** down."
The part that bothers her most is that, as insane as it was to play that concert, no one forced her to do it. "I had a choice," she says. "I still want to be a mom more than I want to be a pop star. More than I want to be anything in the world."
Photos: Google images